The explosion of the TikTok platform has given birth to many innovative technologies to boost video quality, including AI voice integration. Here we guide you on how to use AI voice on TikTok easily with 2 popular ways that even experts take reference for.
Let's get the ball rolling!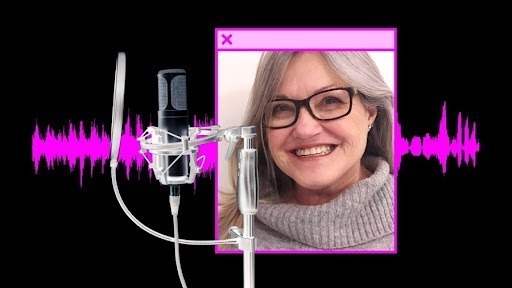 How To Use AI Voice On TikTok?
There are 2 approaches to applying AI voice to your TikTok video, including using the built-in function or using third-party software.
Method 1: External AI voice platforms
Step 1: Choose an AI voice app/platform
The first thing you can start is checking and understanding how to protect all your privacy on apps.
Next, you choose a preferable and reliable AI voice software or app. The market has plenty of options based on the user's needs, so you can select them based on your budget, usage, quality, and interface.
Our recommendation is that the more flexible or customized an app is, the more room for your creativity. Some of the names you could take further consideration include Resemble.AI, Speechify, Listnr, etc.
Step 2: Install & set up the app
Next, download the app/software and start to install it.
Don't forget that you need to check your phone or computer space before downloading to make sure your device supports the one you like. If there is no install button, try to fix compatible errors – the most common error is when your device is not updated or is an old version.
Then, you start to follow the instructions to complete the setup process, log in, and give permission to the app to access your microphone.
Note: Most apps will have both online and offline versions, so if your device does not have much space left, look at the review of cloud-based apps; it might be a good choice to save your storage.
Step 3: Choose your desired voice style
Now, after setting the apps available to your reference, from the theme mode to prefer language, it is time to discover the app.
Here you need to ensure that the audio matches your Tik Tok voice, like is it professional, friendly, humorous, etc. When you have the answer, try a different vocal style and go with it.
Step 4: Customize as you like
You can modify the speed, pitch, and tone of the Ai voice characteristics to ensure its uniqueness for your channel. Everyone has different tastes, and this customization will make you stand out from the rest.
Step 5: Prepare the TikTok video content
Prepare your TikTok video content to ensure the audio will blow the video, making it more engaging with good transitions.
You need to prepare your script ready, import it to the app, and start to choose your style.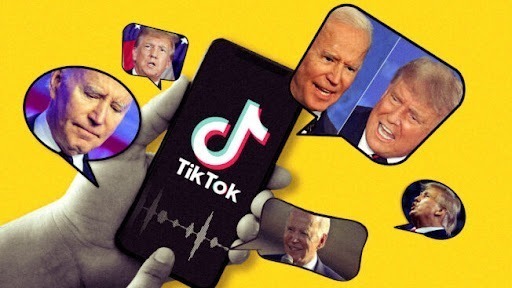 Step 6: Generate the audio
When you are satisfied with your work, start to generate the audio, which will take some time to proceed.
Step 7: Download or save
Now you can download it to your device; remember where you store it to find it easier later.
Step 8: Import the audio
Next, you open your Tik Tok app and import your audio with your video; double-check it for the last time.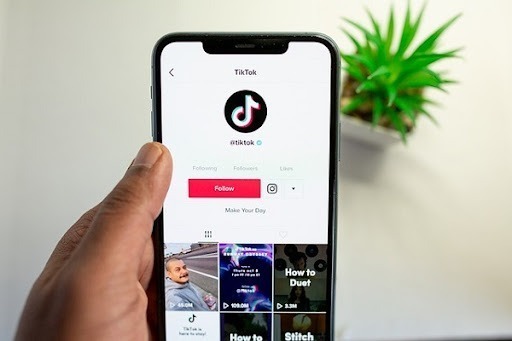 Step 9: Publish your TikTok video
Press publish and upload your finished videos to your audiences.
Method 2: Built-in AI voice feature
Step 1: Record your video
You need to record Tiktok videos first and then open your Tik Tok app; it has a built-in camera, so feel free to use it to edit easier later!
There will be some trending themes or hot topics as suggestions if you want to follow them, depending on the time you use them. Otherwise, be creative and create your own style, but always remember that all videos must follow Tik Tok rules to stay alive when you publish.
Step 2: Add text
Now it is time to add a caption or text-to-speech voice: open the editor mode, and choose the T symbol to add text; you can customize it to your preference, from size, font, style, and even the effects.
Ensure that the text supports the content in the videos and has highlights if needed; then, place the text box where you want it to stay and press "Done" to finish.
Step 3: Choose an AI voice
Now you need to tap on the textbox, and a pop-up window with a red frame will appear; you can see the TikTok text-to-speech option. This action will turn the text into audio.
Then you can change the timing as you want; the audio will vary with the timing. Check the check mark button and complete it. You can repeat it as many times as you want.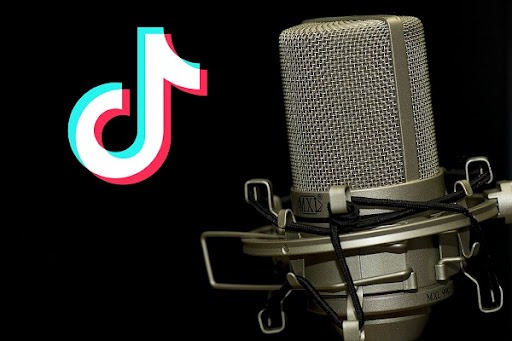 Conclusion
That is how to use AI voice on TikTok videos. In fact, the steps listed may take time to do step-by-step, but when you put them into action, it is quite easy to perform and super quick to complete.
Check it out and bring a new level to their TikTok by utilizing the best and most powerful feature! 
What are popular AI voice apps that can be used with TikTok?

Yes, FlexClip and TikTok TTS are two favorite apps that you can apply to add more diverse audio to your Tik Tok video, offering more customization than in TikTok's built-in app.

Are there any legal considerations when using AI voices on TikTok?

Yes, there are service terms and usage restrictions which limit commercial use. Be cautious when using AI voices that mimic the vocals of famous people or celebrities and pay attention to ethical issues for the AI audio purpose.

Are there any tips to make the AI voice content more engaging?

Yes. Pick a suitable style, add sentimental words, and craft engaging scripts. Pairing content with captivating visuals adds humor and creativity can work too. Lastly, encourage users to comment, share, and be consistent with your unique style.