Are you considering an AI-powered text-to-speech tool like LOVO? There are a few can't-miss things about this tool before using it.
This post will share with you detailed LOVO reviews covering information about key features, pros and cons, and pricing. We also have compiled real feedback from LOVO users to bring you the most honest LOVO reviews.
Is LOVO the right fit for you? Let's check our LOVO reviews right now!
What Is LOVO?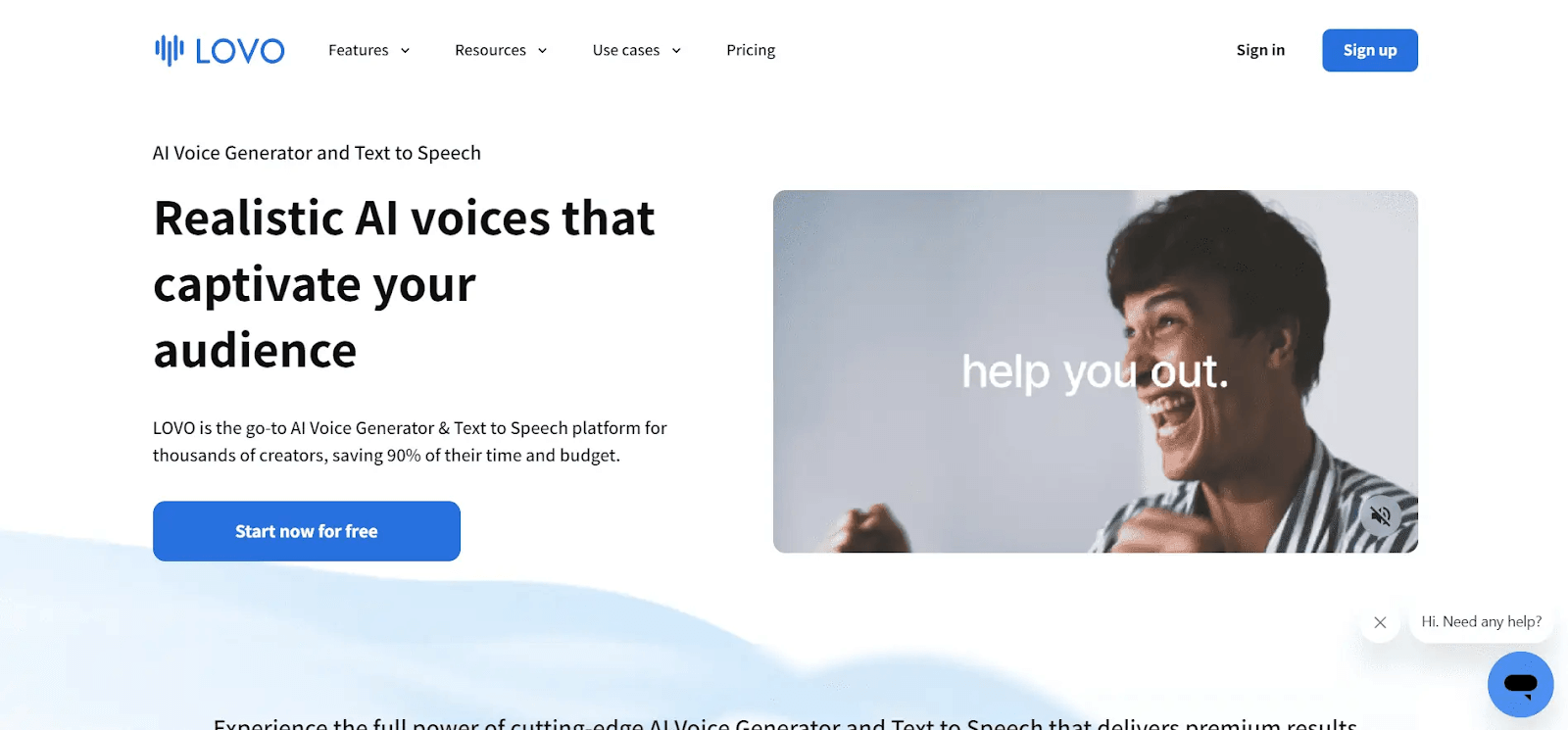 Before moving on to detailed LOVO reviews, find out what LOVO is first!
LOVO is a high-quality natural voiceover generator powered by AI and text-to-speech technologies. It produces professional voiceovers and speech synthesis for marketing, games, films, eLearning, and localization purposes.
This AI voice production platform is trusted by many big businesses such as NBC Universal, Frontier Developments, Cameo, Samsung, and Siemens.
LOVO is also a helpful tool for content creators and artists of all shapes and sizes. It minimizes production and licensing expenses while integrating authentic AI voice into your projects.
Thank to this, more than 500,000 pros are effortlessly creating audio and video content with LOVO, even without any technical skills or tools.
In all, LOVO is a powerful text-to-speech AI for any business or individual looking to produce appealing and engaging audio.
Let's go further with LOVO reviews starting with its key functions in the next section!
LOVO Reviews: What Does LOVO Do?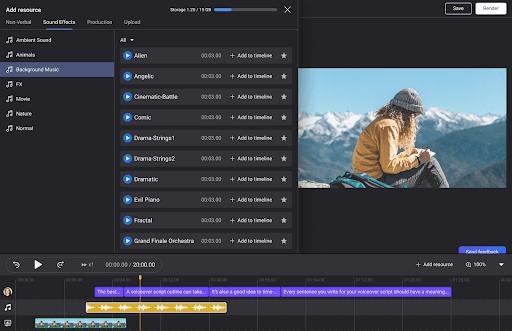 It should come as no surprise that an AI voice generator's main task is to produce voices from text.
But LOVO is more than that. It will provide users with three functions. Our LOVO reviews have summed them up below:
Voice generation
LOVO focuses mostly on voice production. Additionally, it provides a wide range of products, including Voice Lab, Lovo Studio, and Lovo API.
These tools will utilize artificial intelligence, algorithms, and deep learning to turn text into voice with a wide range of media and formats.
LOVO can be an excellent option if you're capturing videos and don't want to narrate them yourself. No matter your membership plan, LOVO produces realistic voices, so you can work with them to create amazing audio and video content.
You can customize pitch, speed, and noise to generate a distinctive and personalized voice by using the granular audio control feature.
Read more: 5 Best AI Chatbots For Customer Support
Voice cloning
Besides, you can also test out voice cloning (or audio deepfake) which allows users to produce a voice that resembles a certain person or character. To improve the sound quality of your audio files, you can use additional effects like noise reduction, echo, and reverb.
This feature is truly helpful for game designers, movie makers, and content creators looking to include a unique point in their works. Yet, you have to contact the vendor to find out more information about this voice cloning feature.
The LOVO app has a ton of potential uses that you may investigate. It works well for animation, video games, audio advertisements, e-learning, narration, and other purposes.
The best part is that you will receive studio-quality sound without any outside noise. The only thing left to do is to include background music that matches the content.
Translation
Finally, LOVO provides translation services that let you translate your audio files into several languages.
LOVO can also be used to convert text into speech in numerous languages. It is a flexible tool for content creators that need to develop multiple-language.
Read more: Murf AI Reviews: Best For Creating Your Own AI Voice
What Are LOVO's Benefits?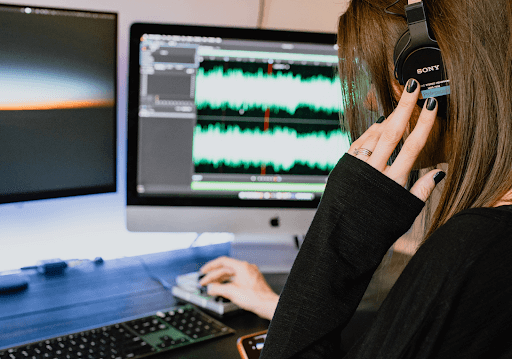 An indispensable aspect of LOVO reviews is its pros and cons. Talk about its benefits first!
LOVO has a number of advantages that make it one of the best text-to-speech platforms ever. It is a perfect choice for anyone looking for a reliable personalized AI voice generator.
Here are some of the benefits of LOVO:
Easy-to-use UX
LOVO offers an elegant interface that simplifies your audio content creation process. You can simply write your script and produce expressive speech.
Provide multi-language
There are 200+ voices to choose from, including more than 180 native voices generated from real humans.
Besides, you can also get customizable choices with over 30 voice emotions for a more personalized experience.
Plus, LOVO also supports multi-language with 100+ languages. Therefore, you can free to create your audio in different languages.
Read more: Speechify Vs Listnr
Produce high-quality audio content
LOVO provides professional-quality realistic voices for creating amazing video content.
Especially, if you want to use AI for audiobooks and podcasts, the quality of AI voices will be crucial for immersion. Look no further than LOVO!
Boast text-to-speech API
Developers can use the text-to-speech API to integrate LOVO's speech-generating capabilities into their own apps.
Include customization options
With LOVO, you can quickly and easily customize the pace of your voice sample and emphasize certain sounds. You can also alter your voice's accent as well. Change your voice to perfection!
Have sharing option
Once you've got the perfect audio, you can immediately upload and share it across various platforms and devices. You may conveniently send your files through online networks such as email, social media, or a shared link with completed terms and conditions conduct.
Read more: Listnr Reviews
What Are LOVO's Drawbacks?
LOVO still has certain drawbacks, despite it provides a lot of great advantages. Some users still complain about some flaws of this platform.
Here are some main cons in LOVO reviews today:
Sound robotic
Although the vendor claims that the AI voice is perfectly human-like, some users review that certain tones and sounding voices still seem somewhat robotic.
On top of that, certain voice skins are broken or missed. A lot of users have asked for additional voice samples since there aren't many options for each language's voice.
Limited fine-tuning features
Fewer fine-tuning options are available. It could take some time to get used to the editor.
You may prefer the standard text editor interface, which allows you to edit more quickly by choosing specific words, phrases, or sentences.
Input confusion
Sometimes the software can not recognize what is a line or a sentence. This will badly impact the output of the voiceover product.
Read more: Speechify Vs Listnr
How Much Is LOVO?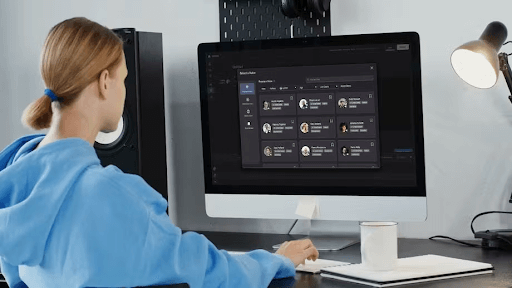 To end LOVO reviews today, we will talk about its price.
LOVO provides a variety of price options to fit different budgets and demands.
The best part is that LOVO gives you a free trial version that allows you to try its features before deciding to purchase a paid plan.
Paid plans:
Basic version: $19/month (essential for creating awesome content)
Pro version: $36/month (premium performance for professionals)
Pro+ version: $99/month (perfect for heavy users or long-form content creation)
Paid subscriptions offer more extra features including better voices, more time to record, and priority customer support.
The price of LOVO is quite competitive and reasonable in comparison to other text-to-speech platforms out there. But, it is still one of the most affordable AI voice generators for content producers of all sizes.
Conclusion
Alright! After reading LOVO reviews, you could agree that LOVO deserves to be listed among the cutting-edge text-to-speech solutions powered by AI with many benefits and great value-for-money offered.
Although there are still a few flaws, don't worry, the developers will fix and improve the tool soon!
Nobody would have noticed that the voice-over in your next video is being voiced by a robot!
Is LOVO the best text-to-speech software?

It all comes down to your preferences and needs. In general, LOVO is one of the best text-to-speech tools since it offers many key features of an AI voice generator at an affordable price.

Is LOVO.AI free?

Yes. LOVO offers users a free version. However, its feature set may be quite limited for most professional users. Additionally, it excludes commercial rights.

What is LOVO used for?

LOVO is a versatile tool used for many different purposes such as video creation, podcasting, eLearning, chatbots and virtual assistants, etc.