Lumen5 and Pictory are two of the most popular options for creating video content. While both tools have many tools available to help create stunning videos, there are some pointers that set the two apart.
What are the differences between Lumen5 vs Pictory? Read on for more details.
What Are Similarities Of Lumen5 Vs Pictory?
Lumen5 and Pictory are both online video creation tools that allow users to create videos without having advanced video editing skills or software.
They both offer user-friendly interfaces and drag-and-drop functionality, making it easy for users to create videos.
They provide a library of media resources, such as images and videos, which can be used to produce engaging video content. This can save users time and effort in finding and generating their own media resources.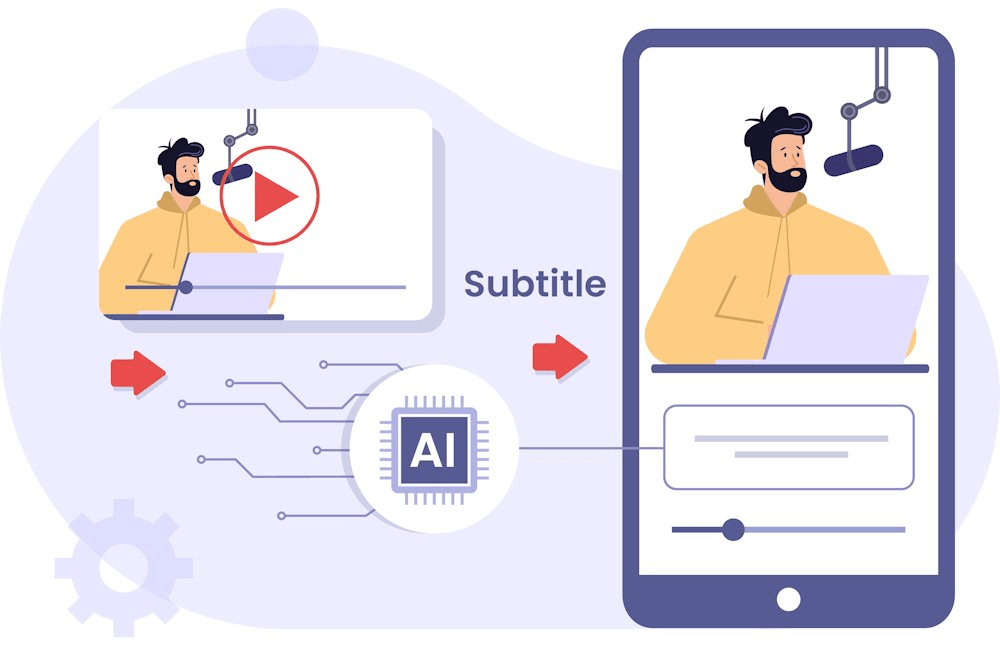 Lumen5 Vs Pictory: The Comparison
The two differ in their purpose, media resources, and some key features. Let's see the differences, pros, and cons of each one below.
Purpose
Lumen5
Pictory
– Designed to automate video creation from text content.
– With AI support, it can turn their blog posts, articles, or other written content into videos quickly and easily.
– Make video creation accessible to everyone without high video editing skills.
– Designed to offer various options for creating professional videos using available resources.
– Help users create high-quality video content that looks polished and professional, whether they are making content for social media, websites, or other digital channels.
Media Resources
Lumen5 offers a library of media resources, including images and videos.
Pictory comes with a broader range of resources, namely video templates, music, subtitles, transcription, and sound effects.
Features
Lumen5 boasts features that Pictory doesn't have, such as collaboration tools, image edit, and label features, and supports HD resolution, speed change, merge video, audio capture, graphic overlay, and video speed controller.
Pictory also has exclusive features like Video Capture, Activity Dashboard, and Preview option.
Pros And Cons
Pros
Lumen5
Pictory
– Easy to use: Anyone can access Lumen5's automated video creation process, even those without advanced video editing skills.
– Fast and efficient: Lumen5's AI-powered technology can create videos quickly and efficiently, saving users time and effort in the video creation process.
– Marketing support: Lumen5 can improve audience engagement with the business, promote the user's company and draw in more customers.
– Wide range of resources & High-quality output: Pictory's customization options allow users to produce videos that look polished and professional, suitable for use in marketing campaigns or other professional contexts.
– Flexibility: Pictory's customization options (logos, colors, templates, auto-voiceover, etc.) and export formats give ways for videos that meet users' needs and requirements.
Cons
Lumen5
Pictory
– Limited customization: Users may not have the flexibility to fully customize the look and feel of their videos, which can limit their creativity and branding efforts.
– Not all free: Some certain videos and images provided by the platform require an additional cost.
– Limited number of text-to-speech voices: The platform does not let users apply pre-recorded voice-overs for all of their video slides.
– Higher cost: Resources come at a higher fee than some other online video editing tools. This may not be suitable for users with limited budgets.
Support
Lumen5 provides 24/7 service, with a live representative available to assist customers
Pictory offers an FAQs/Forum to answer customers' questions and enable them to communicate with each other.
Read more: Pictory Vs Synthesia Tool
Lumen5 Vs Pictory: Which One Is Better?
It depends on your specific needs and preferences.
Lumen5 is ideal for those new to video creation and looking for an easy-to-use platform with a wide range of customization options.
Pictory is more suited for experienced video creators who require advanced editing features and a larger variety of pre-built templates.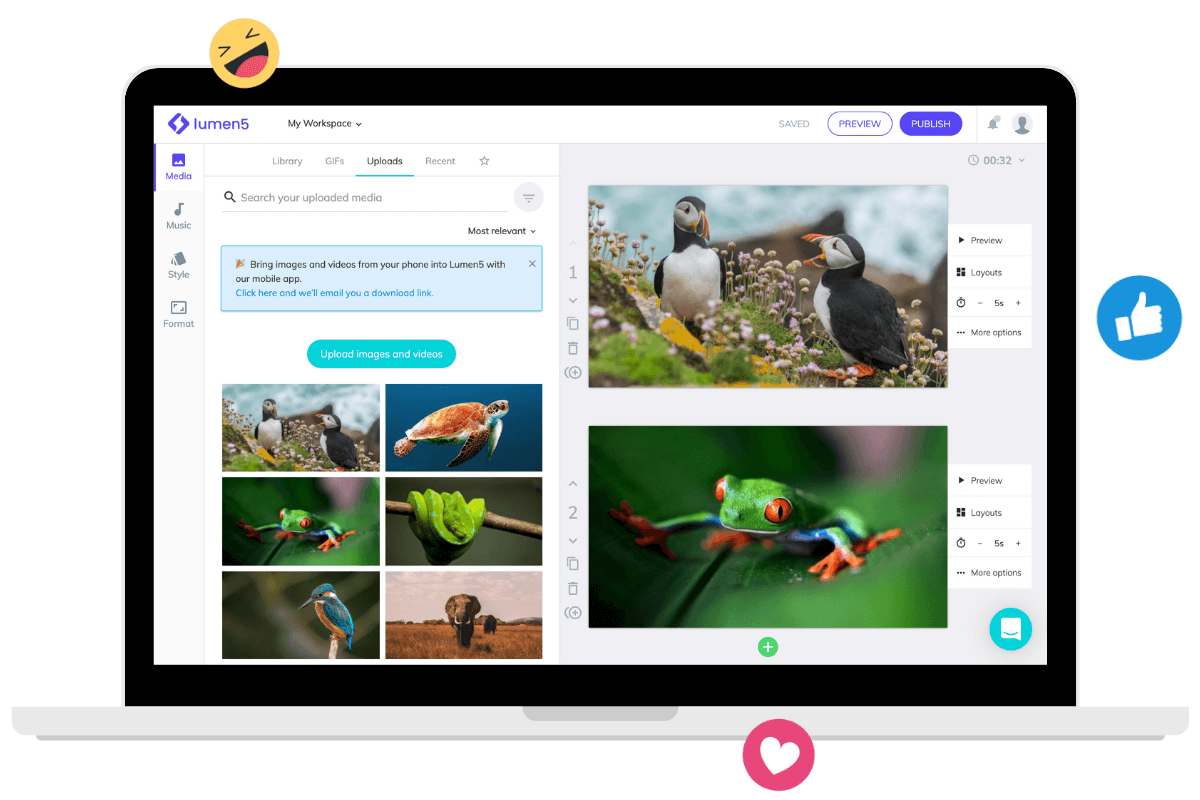 Conclusion
Lumen5 vs Pictory both grant users unique features. Lumen5 is more beginner-friendly with its simple interface and easy-to-use customization options. Pictory provides more advanced editing tools and a broader range of readily available templates.
You should consider which one is better for your needs.
Thank you for reading!
Do Lumen5 and Pictory offer a free version?

Lumen5 has a free version of its platform with limited features, while Pictory does not provide a free version. Pictory comes with a free trial period for their paid plans, allowing users to try out the platform before committing to a paid subscription, but Lumen5 doesn't.

What is the pricing for Lumen5 and Pictory?

Lumen5 offers 5 pricing plans: Community – Free, Creator – $15/month, Premium – $79/month, Business – $199/month, Enterprise – Custom pricing. Meanwhile, Pictory provides 3 pricing plans: Standard – $29/month, Premium – $59/month, and Enterprise – Custom pricing.

Which software is better for creating product demos or tutorials?

Both Lumen5 and Pictory are good options for creating product demos or tutorials, and each has its own strengths. Lumen5 is a great choice for creating video-based demos and tutorials with its AI-powered video creation platform. Pictory is more focused on creating interactive tutorials with its easy-to-use interface and customizable templates.