Pictory is a web-based video creation tool that allows users to create captivating visual stories using a variety of features, such as editing, captioning, and voiceovers. Let's explore Pictory reviews to help you determine if it's the right tool for you!
Pictory Overview
Utilizing AI (artificial intelligence), Pictory is an AI video creation tool that automatically creates short clips for social media sharing from long-form text. 
Using the platform's white-labeling features, you can add custom logos, colors, and fonts to the movies to create a distinctive brand identity.
With the help of this tool, you may change captions, add transcriptions using automatic suggestions, and add text to movies utilizing audio. Moreover, through interaction with Hootsuite, it enables users to plan out automated publishing to various social media networks.
What Are The Main Features Of Pictory?
Pictory offers a range of powerful features that allow users to create engaging and flexible content. Here are some of the key elements of the software.
Video Creating
The tool allows you to create videos from scratch using several tools and templates. You can choose from a range of themes, add music and text overlays, and even create animated transitions and effects. 
With this tool, creating professional and engaging videos has now become easier than ever, perfect for sharing on social media or showcasing on your website.
Video Editing
A range of editing tools in the program enables you to fine-tune the videos and make them more polished. You can crop clips, adjust brightness and contrast, and even apply filters and effects to enhance your videos' overall look and feel. 
Whether you're a professional videographer or just starting out, its editing tools can help you create videos that stand out from the crowd.
Tools for adding captions to your videos are also available in Pictory, making them more accessible and easier to understand video content. You may add captions in a range of languages, choose from many fonts and styles, and even customize the color and size of their captions to match the overall aesthetic of your video.
Highlight Reels
Another powerful feature is its ability to create highlight reels, enabling you to showcase the best moments from your videos in a concise and engaging format. 
Users can choose which clips to include in the highlight reel, add music and text overlays, and even customize the layout and design to create a unique and memorable viewing experience.
Voiceover
Finally, adding voiceovers to the videos is also possible, providing a powerful way to narrate and guide viewers through your story. 
Feel free to record your own voiceover or choose from a range of pre-recorded options, then adjust the volume and timing to ensure a seamless and professional final product. 
How About Other Factors Of Pictory?
Besides Pictory's standout features, customers who plan to utilize this program for their movies must consider a number of additional issues. These factors are listed below.
User Object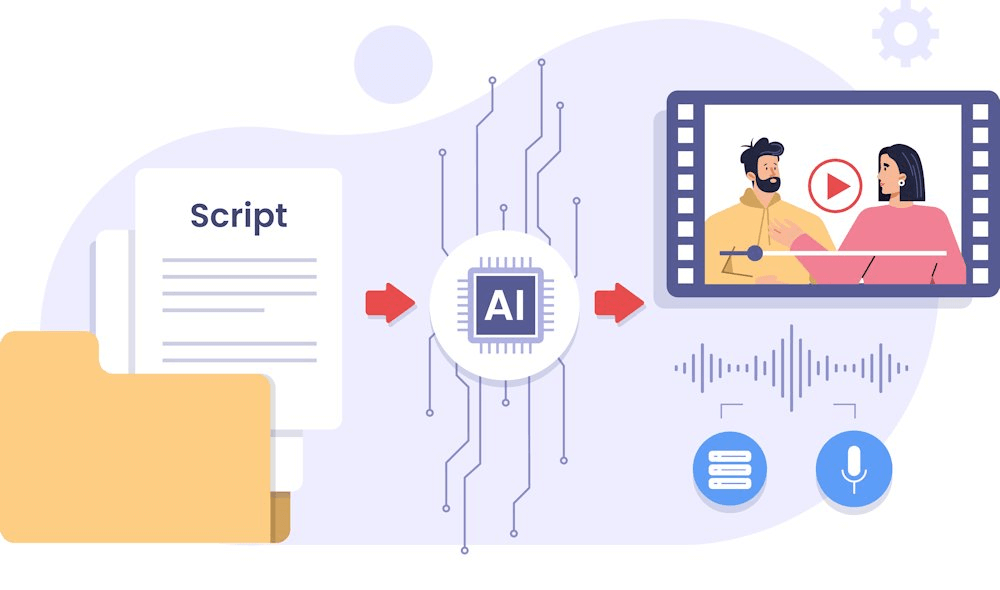 Content creators: Whether you're a social media influencer, a blogger, or a marketing professional, Pictory can help you create engaging and resonates with your audience.
Small business owners: This is an affordable and accessible way for small business owners to produce professional-quality videos that showcase their products and services to customers.
Non-profit organizations: Non-profit organizations can use this tool to create powerful visual stories that help raise awareness about their cause and inspire others to get involved.
Educators: It is also a valuable tool for educators who want to create engaging and interactive educational content for their students. With its video creation and editing tools, educators can bring their lessons to life with more fun and accessibility.
Pricing
The tool comes with a range of pricing plans to suit the needs and budgets of different users:
Free Plan: The free plan allows users to create up to 3 stories and includes basic video editing tools, captions, and music. However, it comes with Pictory branding on the final product and limits the clip length to 30 seconds.
Personal Plan: The personal (standard) plan costs $23 per month and allows users to create stories with advanced editing tools, custom branding, and longer video length. It also includes 10GB of storage and priority support.
Team Plan: The team plan costs $47 per month and has all the features of the personal plan, plus advanced voiceover sync tools, shared projects, and social media features. It also includes 50GB of storage per user and priority support.
Enterprise Plan: The enterprise plan is a custom pricing option for large organizations and has all the features of the team plan, plus dedicated account management, custom training, and custom integrations. It also includes unlimited storage and priority support.
Pros And Cons
After testing, we have compiled a quick rundown of the benefits and drawbacks it left behind. Consider these pointers carefully before using the tool.
Read more: Lumen5 Reviews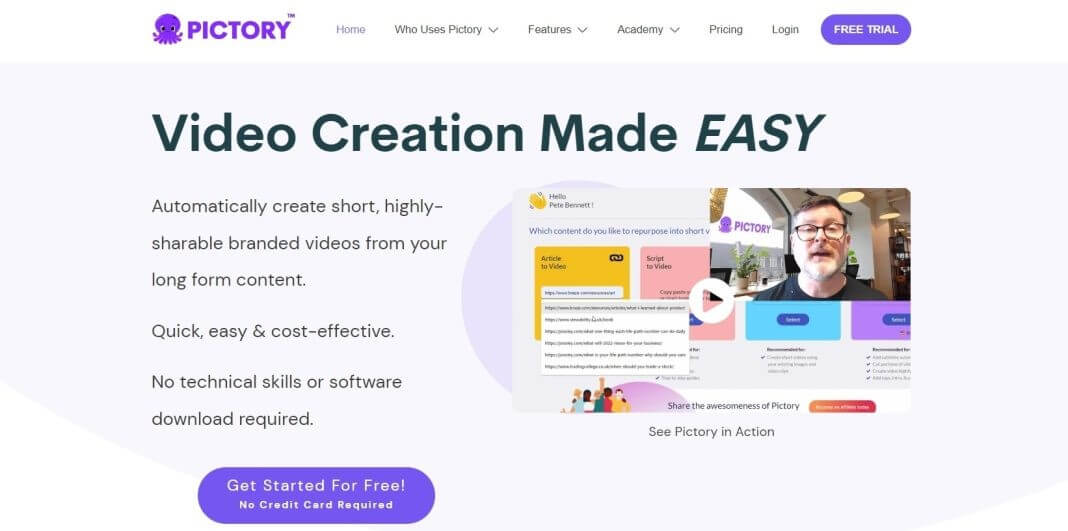 Pros
Easy to use: The interface is user-friendly and intuitive, making it easy for users to create engaging visual stories without requiring advanced editing skills.
Wide range of features: There is a vast pool of video editing tools, captioning options, and music tracks that can be used to create unique and professional-quality videos.
Customizable branding: Users can customize the branding of their videos to include their own logo, fonts, and color schemes, which can help create a consistent and recognizable brand identity.
Collaboration features: The premium plan offers advanced collaboration features so multiple users can work on a project simultaneously.
Affordable pricing: The pricing plans are affordable, making them accessible to small businesses and individuals who may not have the budget for more expensive video creation tools.
Cons
Limited video length: The free plan limits the length of videos to 30 seconds, which may be too short for some users.
Watermark on the free plan: The free plan includes a watermark on the final product, which may not be desirable for users who want to maintain a professional look.
Limited customization: While there is a range of customization options, some may find that they are limited in terms of how much they can customize their videos.
Lack of API and mobile app
Comparisons To Other Tools
Let's compare the basic similarities and differences between Pictory and other popular tools.
| | | | | |
| --- | --- | --- | --- | --- |
| Features | Pictory | Synthesia | Lumen5 | Steve AI |
| Video creation | Yes | Yes | Yes | Yes |
| Video editing | Yes | Limited | Limited | Limited |
| Video captioning | Yes | No | Yes | Yes |
| Highlight reels | Yes | No | No | Yes |
| AI-generated | No | Yes | Yes | Yes |
| Customization | High | Limited | High | High |
| Pricing | Affordable | Expensive | Expensive | Affordable |
| Integrations | Canva, Unsplash | No | Giphy, Getty Images | Unsplash |
| API | No | Yes | Yes | Yes |
Read more: Synthesia Reviews
Overall, we would say this tool is a reliable video making tool for those looking for a user-friendly interface and a range of customization options. 
While there are some limitations and drawbacks, Pictory is still a worth-to-try tool for its ease of use, highlight functions, and templates.
Rating: 8/10.
Conclusion
Pictory reviews are mostly positive thanks to its user-friendly interface, ease of use, and range of great features. 
While there are some limitations and drawbacks, it is overall a great option for those looking to create visually appealing videos without extensive video editing experience.
Thank you for reading!