Elai has become the talk of the town as one of the most immersive and powerful AI video generators. However, as numerous similar tools have spawned on the market, beginners cannot help but wonder whether Elai is worth the investment.
Our Elai reviews will address these burning questions and pitch the program's performance against other same-sector rivals. Keep scrolling for more.
Overview: What Is Elai?
Elai is a visual generator that employs artificial intelligence (AI), natural language process (NLP), and generative adversarial networks (GANs) to create premium and high-quality videos. They analyze users' inputs through text prompts, scripts, or single images to produce corresponding visuals that fit the text's description, saving users hours of designs and editing.
Aside from pre-set templates and designs, Elai allows further customization through color choices, letter fonts, voiceovers, realistic avatars, and watermarks.
What Are The Main Features Of Elai?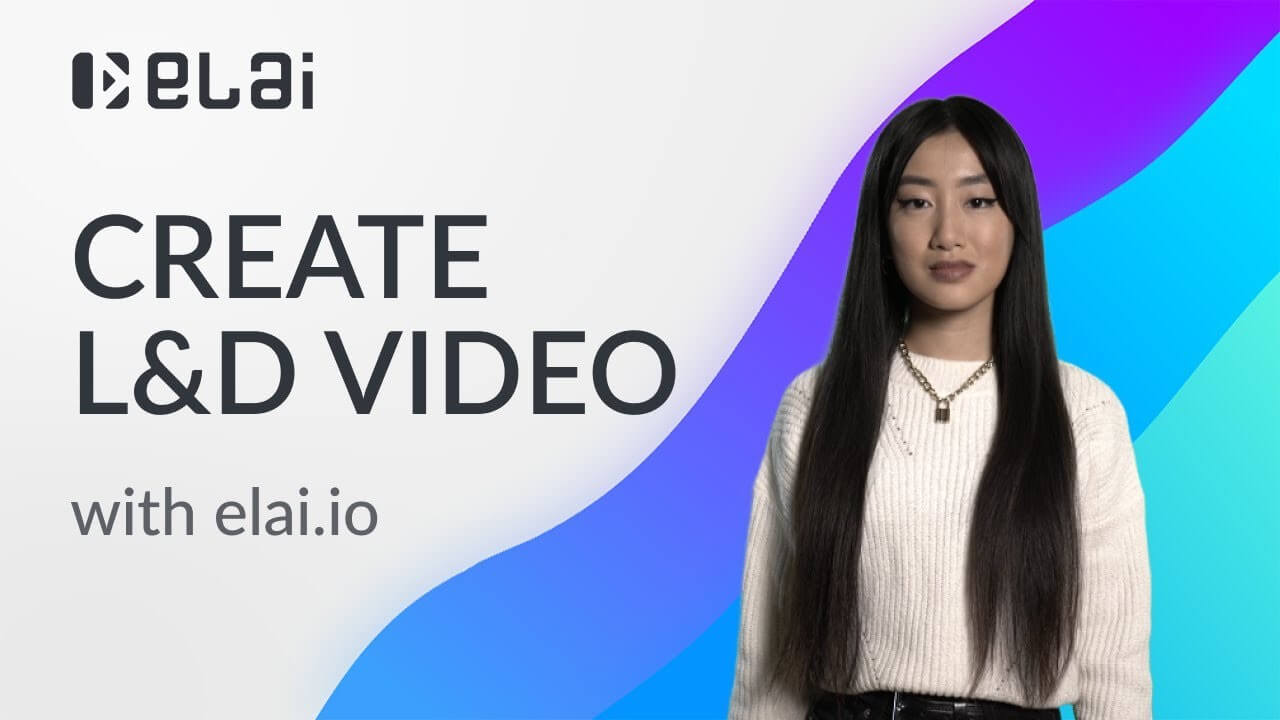 Elais sets itself apart from the marketplace due to amazing add-ons that streamline the workflow without compromising video quality. Among them, these features deserve to be the highlights:
Voice Cloning
Elai's ability to perform voice cloning impresses us in our first trials. As the name suggests, this feature enables users to generate speech-text narratives through improved versions of their own voices, adding unique touches of personalization to the video's quality.
And the software does not stop with basic voice clones; through customization choices, it offers to add more diverse tones and nuances to your initial versions, which results in better and more natural outputs that suit all video themes.
This feature can be helpful for brands or products prioritizing audio content; cases in point include audiobook narrators, voice actors, and podcasters.
Be confident that Elai's cloning only improves over time. Guaranteed that you provide it with ample data to work on, the software will sound more and more like your natural voice.
Read more; Pictory Vs Synthesia Tool
Generating Videos From Text Prompts
Another feature we must include in our review is Elai's intuitive and friendly design, which requires no editing expertise.
Its NLP and GAN algorithms scan text prompts and image input to single out the most important elements for visual outputs.
Then, based on these data analyses, the software will scour through its stock image library and learning sources to yield corresponding visuals that match our text descriptions.
What amazes us is Elai's working speed: from input processing to output generation, the entire procedure merely takes seconds. Such a streamlined workflow allows users to generate bulk videos for multiple purposes at a relatively lower cost than traditional filmmaking methods.
And that is not the best part; Elai also integrates GPT-3 to help users access advanced customization choices. Special effects, background changes, music addition, and color adjustments are all available, ensuring the video communicates its intended messages.
Automated Translations
International or multiracial brands whose branches expand to different regions and countries worldwide – would love an inclusive generator that supports multiple languages. And we are glad to inform you that Elai does not disappoint in that regard.
Its machine-learning mechanism juggles different languages seamlessly, providing fast and accurate translations at a neck-breaking speed.
A great way to utilize this feature is to type in text prompts in your mother tongue and ask Elai to translate to another language in its 75+ language library.
Although we still recommend a human editor or translator to fact-check Elai's output, but cannot deny that your productivity clearly increases ten folds!
Single Sign-On
Certain brands forbade sign-in attempts from more than one device, forcing users to create multiple credentials tailored for each platform. Fortunately, that is not the case with Elai!
Its SSO mode (Single sign-on) makes the account easy to log in from computers, laptops, mobiles, and iPads simultaneously. These designs bring about two palpable benefits:
For one, it strengthens your account's security; using multiple credentials for one software weakens their protective barriers and invites hacking attempts – a risk that Elais successfully alleviates.
Next, convenience is also at play. Repeated logins can be quite a nuisance and a waste of time, especially during emergencies. Elai saves the trouble for you, letting you and your team jump straight into the project without further ado.
Who Should Use Elai?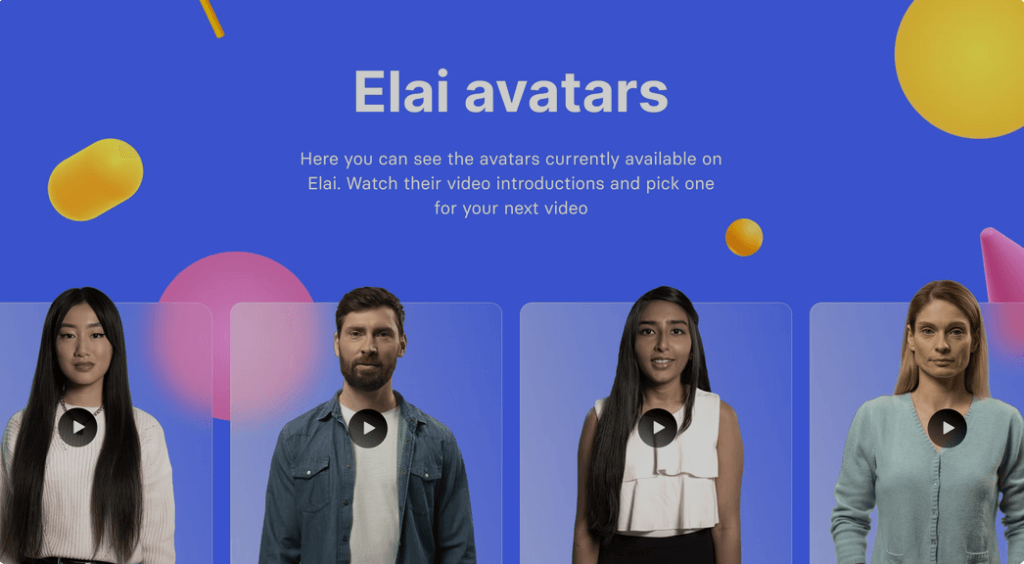 Elais caters to a vast demographic range, regardless of occupations, ages, and working sectors. In short, provided that video content is your priority, you are automatically considered its potential customer.
The list includes:
Content creators
Youtubers and influencers
Marketers and businesses
Trainers/educators
Individuals working on projects
And so on.
Due to its simplistic design, Elais mostly works best for beginners who have yet to learn how to utilize more advanced programs. Nevertheless, they can still be practical for seasoned editors in urgent situations or projects with short notice.
How About Other Factors Of Elai?
Users might want to know other factors of Elai such as its prices, pros and cons, or the differences from its rivals. Let's check out them below.
Pricing
The software offers four different monthly plans, detailed as follows:
Free Plan: 1 slide for each render
Basic Plan: 23$ (15 minutes each month) to 62$ (40 minutes)
Advanced Plan: 80$ (50 minutes) to 244$ (200 minutes)
Custom: For corporations, the brand representatives would reach out to Elai for further discussion and negotiation.
Assess your needs and demands to settle on the most suitable option. Free and Basic plans are great for individuals, while Advanced and Custom work better for businesses or large-scale teams.
Pros And Cons
Here is a quick rundown of the software's upsides and drawbacks:
Pros
Easy usage, tailored for beginners
Voice clones
Single sign-on for multiple-platform workflow
Automated translations that support more than 75 languages
Cons
Comparisons
Let's see how it fares against other rivals:
| | | | |
| --- | --- | --- | --- |
| | Elai | Human Pal | Synthesia |
| Text-to-video | Yes | Yes | Yes |
| Advanced edits | Yes | No | Yes |
| Third-party integration | Yes | No | No |
| Language support | 75 | 36 | 120 |
| Voice clones | Yes | Yes | Yes |
Although Elais is not the best, it does not perform half-bad, either, with beyond-average quality that is sure to please.
Read more: Synthesia Vs Elai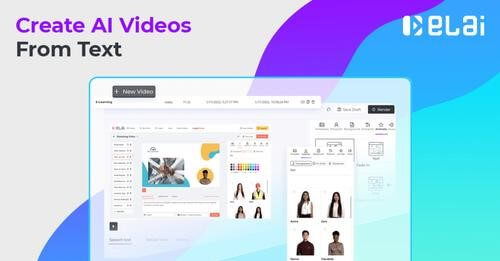 The pricing and length limits are the significant drawbacks that discourage people from exploring Elai. Some argue they can find similar deals at a much more affordable price tag; I must agree with that.
Thankfully, Elai delivers in other aspects. With amazing feature customization, a fast working rate, and a friendly UI that puts all beginners at ease, it deserves to be lauded as one of the best commercial AI generators to date.
Rating: 8/10
Conclusion
Our Elai reviews have explored the pros and cons of this popular software, accompanied by detailed usage tips and brief comparisons with other brands. If your mind is not yet put at ease, please get in touch with me for more advice.
Thank you for reading!
FAQs
The software costs about 0$ to 244$, depending on your chosen plan. Refer back to our pricing section above for more information.
Absolutely yes. Its 75-language stocks make it a breeze to produce content and voice-overs in many languages.
Aside from complaints about the charges, please remember that this product is mostly aimed at beginners. It might lack a few complex functionalities found in more advanced software.