Below are some Listnr reviews that might be helpful for you to catch up with to what extent has artificial technology developed, more specifically text-to-speech technology.
The TTS technology has grown so well that the final outcomes of it are more and more human-like and natural. Before jumping straight into Listnr reviews, let's take a look at what Listnr is!
What Is Listnr?
Listnr is one of the best platforms that use AI, also known as artificial intelligence, to enable users to convert any kind of text into speech. The outcome of Listnr is realistic, natural voiceovers in a limitless number of languages.
Listnr is ideal for content creators or anyone who loves to create a reading voice for their content on Youtube videos or other social media. Listnr can also change blog posts into voice types.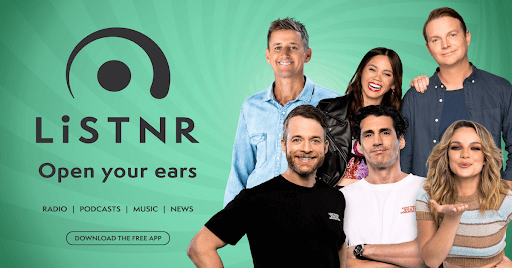 Listnr can offer users natural voices in more than 22 languages. Moreover, this platform also has features like an automatic RSS feed in case you want to make a podcast. Whenever you update your latest content, an automatic RSS feed will keep your account synchronized.
What is more, Listnr enables users to create different shows for a variety of podcasts. All of this management is encapsulated into one single place – which is Listnr.
Read more: LOVO Reviews
What Are The Main Features Text To Speech AI Listnr?
The core value of Listnr is the TTS (text-to-speech) software, which uses AI (artificial intelligence) to transfer a piece of writing, which could be essays, poems, articles, and more, into audio type with a human-like accent.
Some notable features of this text-to-speech technology:
Control the pitch: The voice rates, the intonation, and the accent can easily be adjusted according to the situation.
Limitless number of languages and accents: TTS technology consists of a large number of words and reading styles. There is no need to take such a long time to find a suitable person who is competent in a specific language. The process is sped up with the help of TTS, in this case, Listnr.
With these amazing offerings, there have been a lot of positive Listnr reviews, most of them about:
Free control of the voice: Users can design how the voice is delivered. Users can make changes to the tempo, the tone, and the accent of the voice according to their preferences.
Lower budget: TTS technology is usually charged at a lower price than real human voice actors. What is more, Listnr has a wide range of prices for users to choose from so that they can take better control of the costs.
Increased brand reach: With a considerable amount of language that Listnr can offer, it's sure that companies and brands don't have to worry if they are not proficient in the language of the country that they are planning to expand to.
Create music background: Listnr can produce localized greetings, customized music, and ringtones, and boost the conversion rate from the inquiries stage to purchasing.
Read more: Speechify Vs Listnr
How Does A Text To Speech Like Listnr Operate?
TTS operations stage is often divided into the following stages:
Step 1: Text processing
First and foremost, the text has to go through a process to prepare for voice synthesis. This process may include eliminating unnecessary punctuation and analyzing syntax and meaning to really understand each word or sentence in the text.
Step 2: Voice picking
TTS systems offer a variety of voices for users to pick. Each voice is identified by metrics like speed, tonation, and reading voice. From that, users can choose the right voice that fits in with their requirements.
Step 3: Voice synthesizing
This process uses artificial intelligence to turn text into natural speech. TTS model is often trained through a large amount of voice data to learn how to pronounce each word and how to express the sentence.
The model uses some voice transformation algorithms and some techniques like Recurrent Neural Network (RNN) or Transformer to synthesize speech from text.
Step 4: Voice adjustment
After the first voice option has been synthesized, some adjustment steps can be applied to improve the voice quality. This kind of adjustment may include making changes to reading speed, tonation, volume, and other aspects to ensure that the voice is natural and easy to listen to and understand.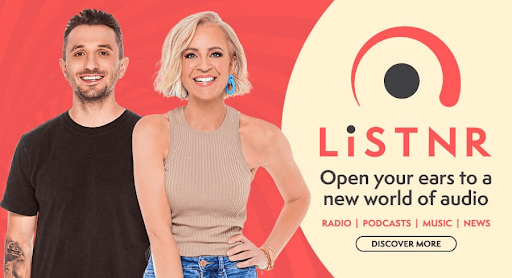 Step 5: Voice making
Finally, after the voice synthesis process has been completed, a voice will be generated. Some voice specifications like frequency and amplitude can be accustomed to finalizing the final output that meets the requirements and the naturalness needed.
According to some Listnr reviews, this solution is often used in customer support and contact centers, which will allow enterprises and companies to answer their customers' responses more quickly and effectively. What is more, websites, apps, and podcasts are also potential areas where users can apply TTS.
Read more: Speechify Reviews
What Do Users Say About Listnr?
Listnr reviews are summarized into the following key points:
Advantages:
A considerable number of accents and voices to opt for
Applicable to almost any text or article to transfer them into speech
Automate the entire recording using AI technology
Disadvantages:
Not compatible with some conversions
The resulting speech sometimes lacks naturalness and can't communicate the emotion well.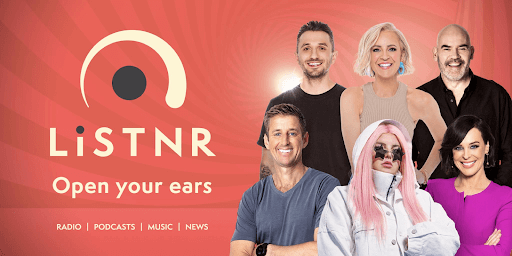 According to some Listnr reviews collected on Trustpilot:
Listnr is amazing in helping micro-creators to achieve big: Listnr helps a user whose language is not English to make videos with the voice generated from the platform. Since the beginning of the application, that user has never received any negative feedback from followers on his AI voice. Listnr is his optimal choice over many other TTS apps.
Ease of use and constant upgrade: This is among the Listnr reviews from a user that has experienced the platform for over nine months. Although he encountered some problems at the very first beginning like bugs eating up credits, he is still satisfied because of the speedy support from the Listnr customer experience team.
A must-have for audience growth: A five-star Listnr review stated that if you want to attract more audience, Listnr is a very supportive tool. She is an agency that is responsible for creating podcasts through audio. This method is reported to have saved a huge amount of time and costs but still generated astonishing results: reduced bounce rate and boosted engagement.
Fantastic assistant for educators: One of the Listnr reviews claimed that this tool has acted as a very supportive assistant for his education videos. He used to use his own voice but the results are not very fascinating. Everything started to spark up when he replaced his voice with the professional product from Listnr. His education videos have received a lot of compliments and love from his target audience.
From those Listnr reviews, we can see that Listnr is applicable in many fields of life and offers many amazing benefits for different types of users.
Read more: Speechify Vs Murf
Conclusion
From the above Listnr reviews, we hope that you can gain some clearer insights into what Listnr is, and how its technology operates and you can also get some ideas from the real feedback that is collected from the real users.
With the rapid advancement of TTS technology, if we can apply the right tool, we can gain amazing outcomes for our business and personal target of work.
Can I use Listnr for free?

The answer is yes. As Listnr provides free access to all users, so you can continue your listening to all Hit and Triple M's content and more of music, podcasts,…

What are some alternatives for Listnr?

Although Listnr has many great functions, it may not be the best choice for some people. You can try Play.ht, which is a platform that possesses 260+ realistic TTS AI voice from Google, Amazon Polly, IBM and Microsoft. Other options include Replica.

Is sign-in/sign-up compulsory for using Listnr?

Yes. Listnr will ask you to create an account so it can personalize your listening experience and understand you more. The data that is collected will only be your email address, name, postcode, birthday, and gender.