Our best AI logo generator list promises to change the design landscape forever. Keep scrolling to learn the 10 most highly-rated options!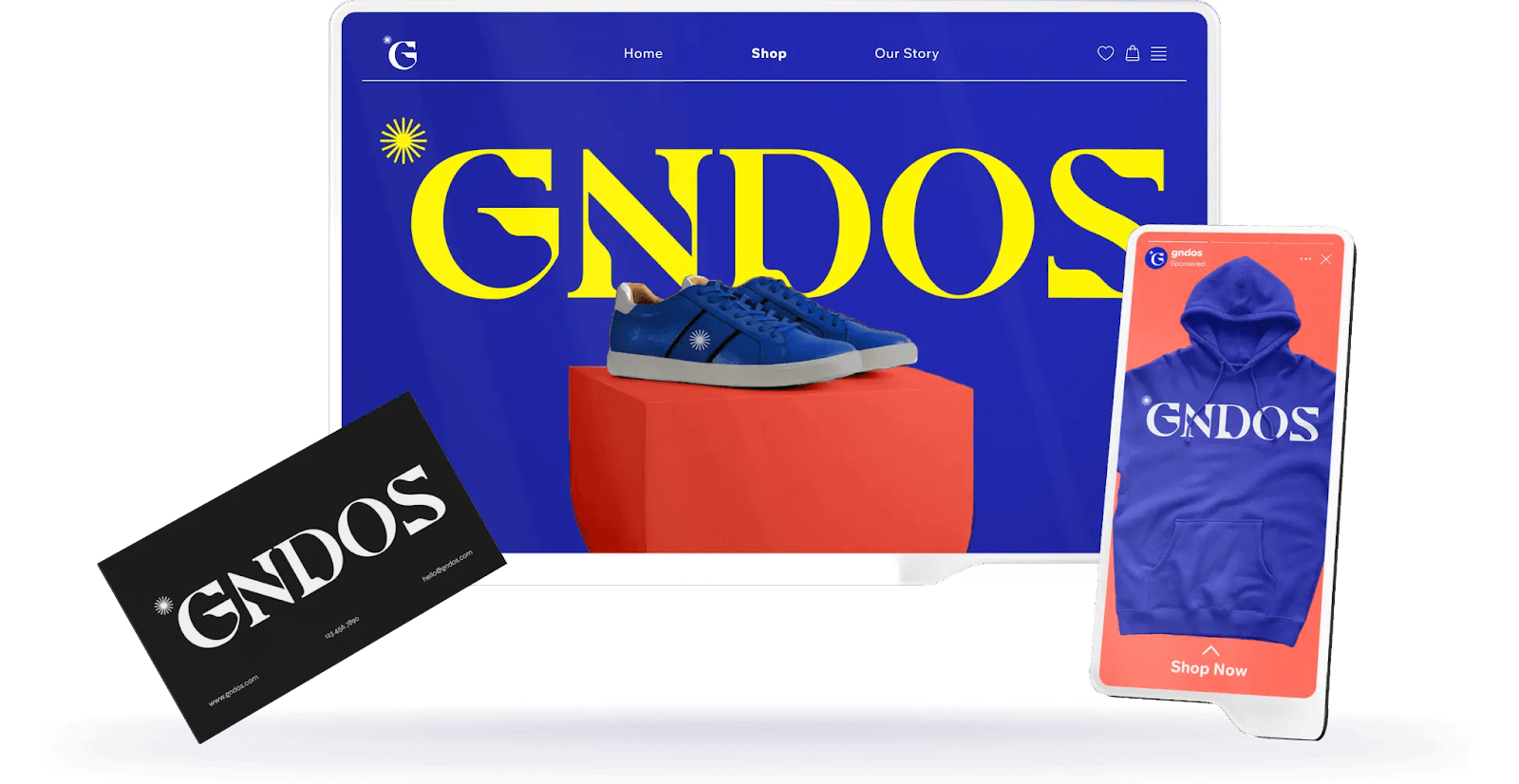 Wix Logos Maker is a free business generator tool offered by Wix, one of the world's most critically-acclaimed website-building platforms. It is tailored for users seeking professional logos for personal projects or businesses.
Feature highlights
Wix's simplistic interface has made it a breeze for beginners to churn out the best-looking logos in seconds. All you need to do is to click "Get A Logo," then enter the brand's name, business field, and tagline (if needed).
A selective array of design dynamics will pop up on the screen, ranging from Dynamic to Timeless and Fun. Click the ones you like and see the magic unfold!
Each attempt gives you 100+ options, which are all customizable via the platform's inclusive editing canvas. Most importantly, you can do it for free and without account logins.
Pros
Very easy to use
More than 100+ options a go
Free
Customizable
Cons
Some options are too simple
Bottom line
Wix has been popular for almost a decade, and this Logos Maker tool will help them stick around even longer. You do not have to pay a single dime to have a decent, adjustable logo; what is there to lose?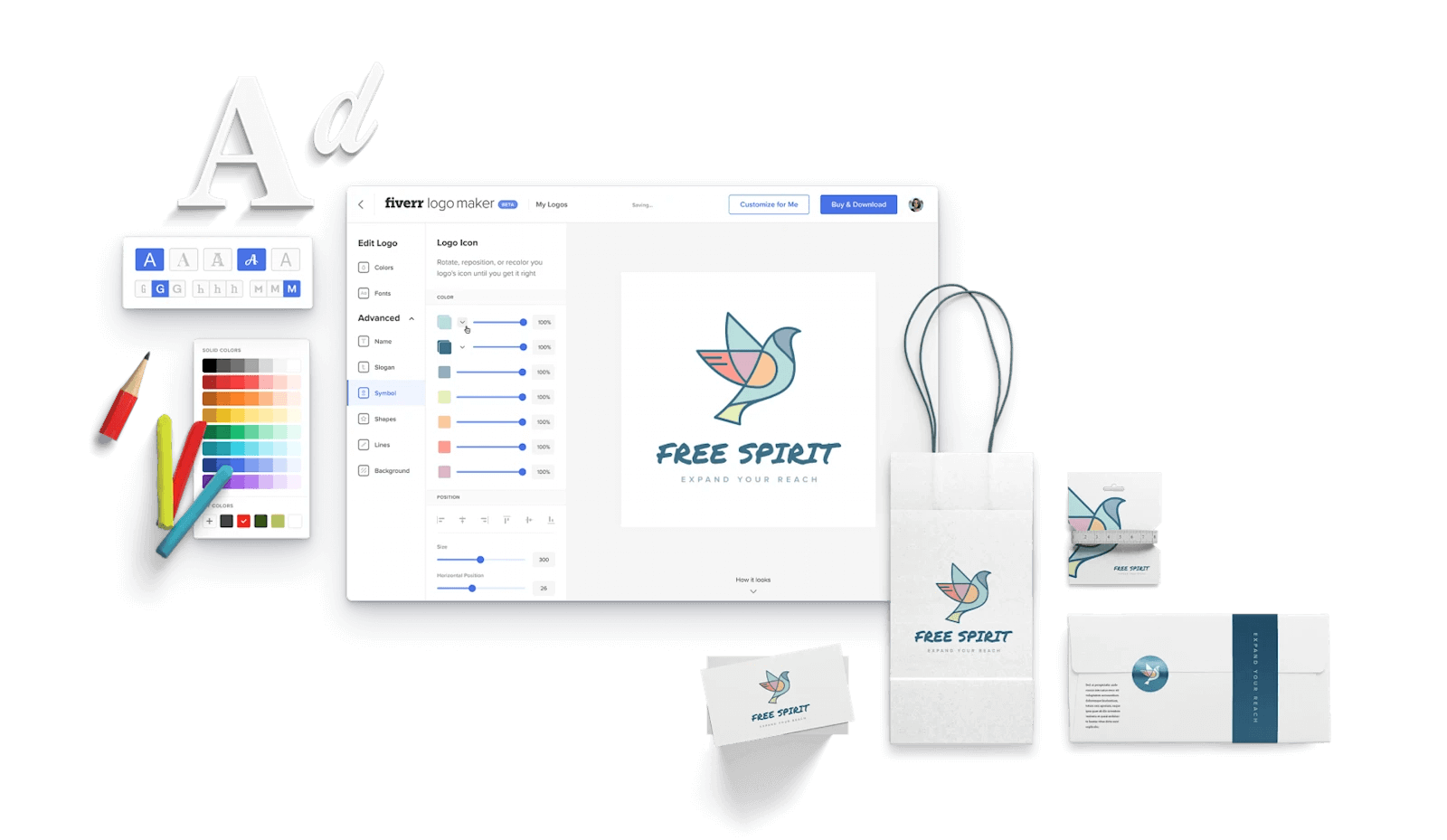 Fiverr, one of the biggest online freelance marketplaces, has established its own AI logo generator to help individuals (especially freelancers) and brands make their own logos within seconds.
Feature highlights
Those looking for brand logos that cater to their exact need with bare-minimum efforts will be blown away by Fiverr's flexible, prompt generators and options.
After entering the tagline and brand's name, it gives you a separate box where you can type in all elements desired for the project (ex: book, sun, rose, bird, etc.).
Once done, the tool offers six different styles: cartoon, minimalist, vintage, 3D, geometry, and hand-drawn. Better yet, you can choose more than one – or even combine all six in one package!
And that is not even the end of the story: Five slide bars show up on the screen, asking you to slide to the right or left toward two opposite spectrums. Ask yourself whether you want:
Premium or Accessible?
Modern or Classic?
Innovative or Traditional?
Serious or Funny?
Sophisticated or Simple?
With such impressive style diversity and customization options, no wonder businesses rely on them for the most mind-blowing logo creations.
Pros
Diverse styles
Great customization options
No need for account log-ins
Free
Cons
Might overwhelm beginners with too many design options
Bottom line
Say goodbye to outsourced designers who demand hundreds of dollars for a simple piece of design; Fiverr Logos Maker can put out hundreds of better-looking logos with diverse styles in a blink and charge you nothing.
3. Best Customization – Logo Maker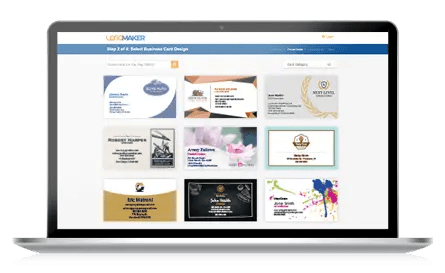 Logo Maker actually started in 2000 long before the AI craze began and still managed to find its footing among modern marketers and novice logos designers.
Feature highlights
Logo Maker's automated designs are already amazing enough (considering it is 100% free). But if you are among ambitious marketers wanting to elevate the project to a new level with more personal flair and individuality, then welcome to Logo Maker's inclusive customization menu!
With Logo Marketer's editorial board, you can change:
The letter fonts (or even upload one yourself)
The logo's color
The elements' exact positions and shapes
Add extra texts
Increase or decrease the size
And more!
Pros
Quick and easy
Lots of customization options
Diverse exportation formats (GIF, EPS, JNG, PNG)
Cons
Need accounts to save/download the photo
You must buy the logos in order to use them
Bottom line
Though the logos are not exactly free, their gorgeous color themes/designs and ample customization choices will make every single buck count. The brand has been garnering positive reviews since 2000 for a reason!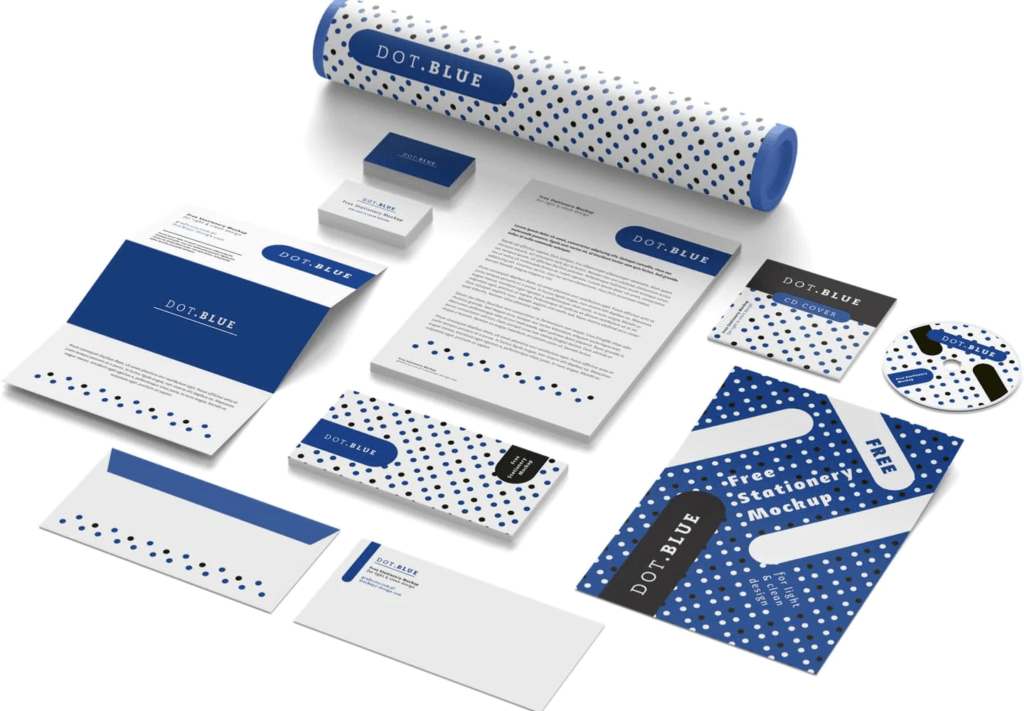 Hatchful is a free logo maker offered by Shopify – the famous e-commerce platform that helps users operate, build, and customize their online stores.
Feature highlights
Professional logos must embody both boldness and reliability, innovation and customer-friendliness that is what Hatchful is for!
Since Shopify is a platform for businesses and online store management, Hatchful's ultimate goal is to offer the best designs that showcase your professionalism. As such, most of its logos look a little tamer than other options on the list, but still more than enough to catch everyone's attention.
Once you set your eyes on a particularly nice design, make some needed editions to the layouts and colors. Click "Download," and that's it!
Pros
Easy to use
Professional-looking logos
Cater to many different topics
Cons
Limited customization options
Occasional lagging
Bottom line
Building an identity for your online store and business is never easier with Hatchful's polished designs. Many marketers have seen impressive sales rises after hours of launching their stores, all thanks to Hatchful. It's time to follow in their footsteps!
5. Best File Exportation – Pixlr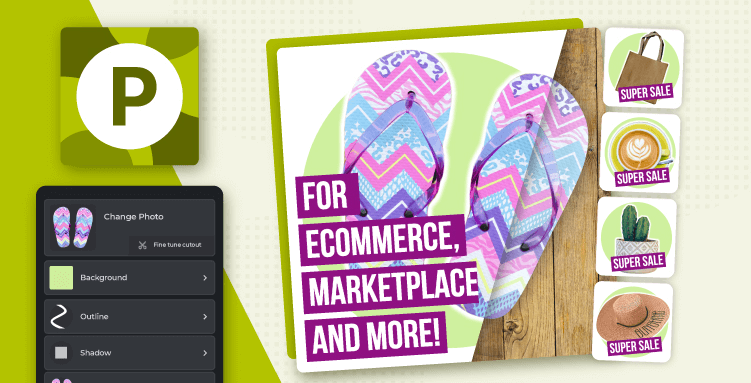 Founded in 2008, Pixlr is a convenient online tool that allows everyone simple to edit, create, and share their images, logos, wallpapers, etc.
Feature highlights
Some premium features must be purchased, but other than that, most basic functions are 100% free.
Besides, Pixlr does not play around when it comes to file formats. Users will be thrilled to discover tons of options suitable to different preferences and working spaces, including:
PNG: better quality and transparency
JPG or JPEG: Excellent for designs that source real-life taken photos
BMP: Tailored for larger images and higher qualities (for printing, for instance)
TIFF: A favorite choice among graphic design experts
PXD: A Pixlr-exclusive format that allows you to serve all your picture layers for further editing.
Pixlr's ability to work with both text prompts (to generate images) and existing pictures is also another reason why it is so highly ranked among marketers and designers.
Pros
Diverse export format
Can work with both text prompts and image prompts
The premium features
No ads
Numerous templates
Cons
Might be hard to navigate for some beginners
Bottom line
Pixlr works great for all image types ranging from photos and graphic designs to real-life pictures. Coupled with the inclusive exportation formats, it can serve as the ultimate working space for your creative ideas.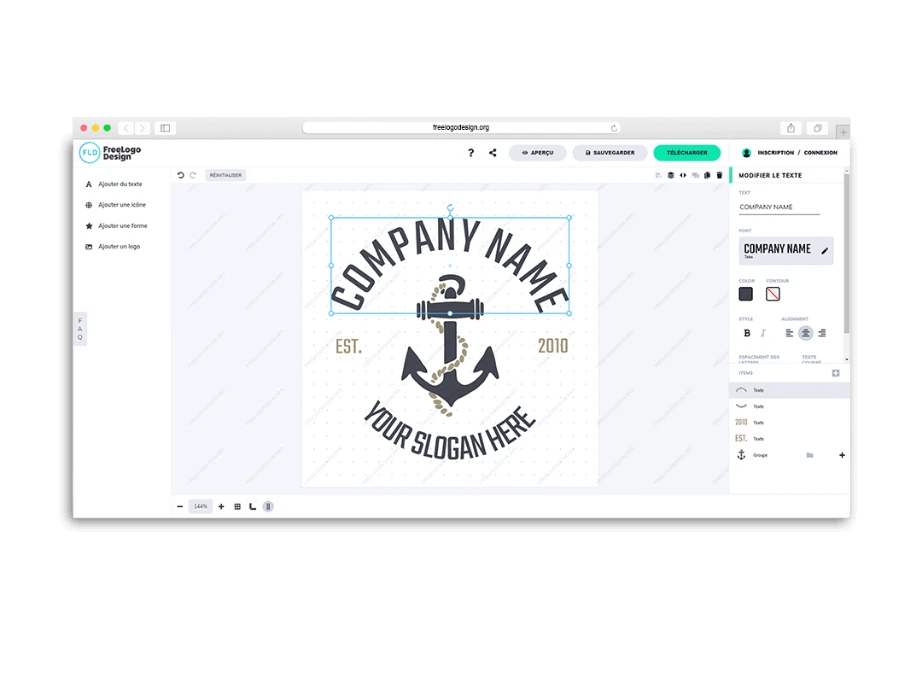 Free Logo Design has been considered a lifesaver for logo designers of medium/small businesses. Freelancers and entrepreneurs will also benefit tons from its seconds-long working process.
Feature highlights
Simple yet elegant business makers can be made in seconds thanks to Free Logo Design's straightforward interface. Choose a Business Card design and template, add your name and contact info, then sit back and wait for the file to be printed out.
Aside from business packages, the brand even offers separate kits for gaming, Twitch, Youtube, and sports. Millions of decorative assets and icons are also available, totally free of use.
Pros
Beautiful and sleek business makers
Printable and downloadable
Separate logo resources for different fields and topics
Free
Cons
More customization options are needed
Bottom line
Having beautiful business makers downloaded and printed in one go? That's something only brands like Free Logo Design can offer you. And judging by its title, one can easily guess how much it costs!
7. Best Automation – LogoAI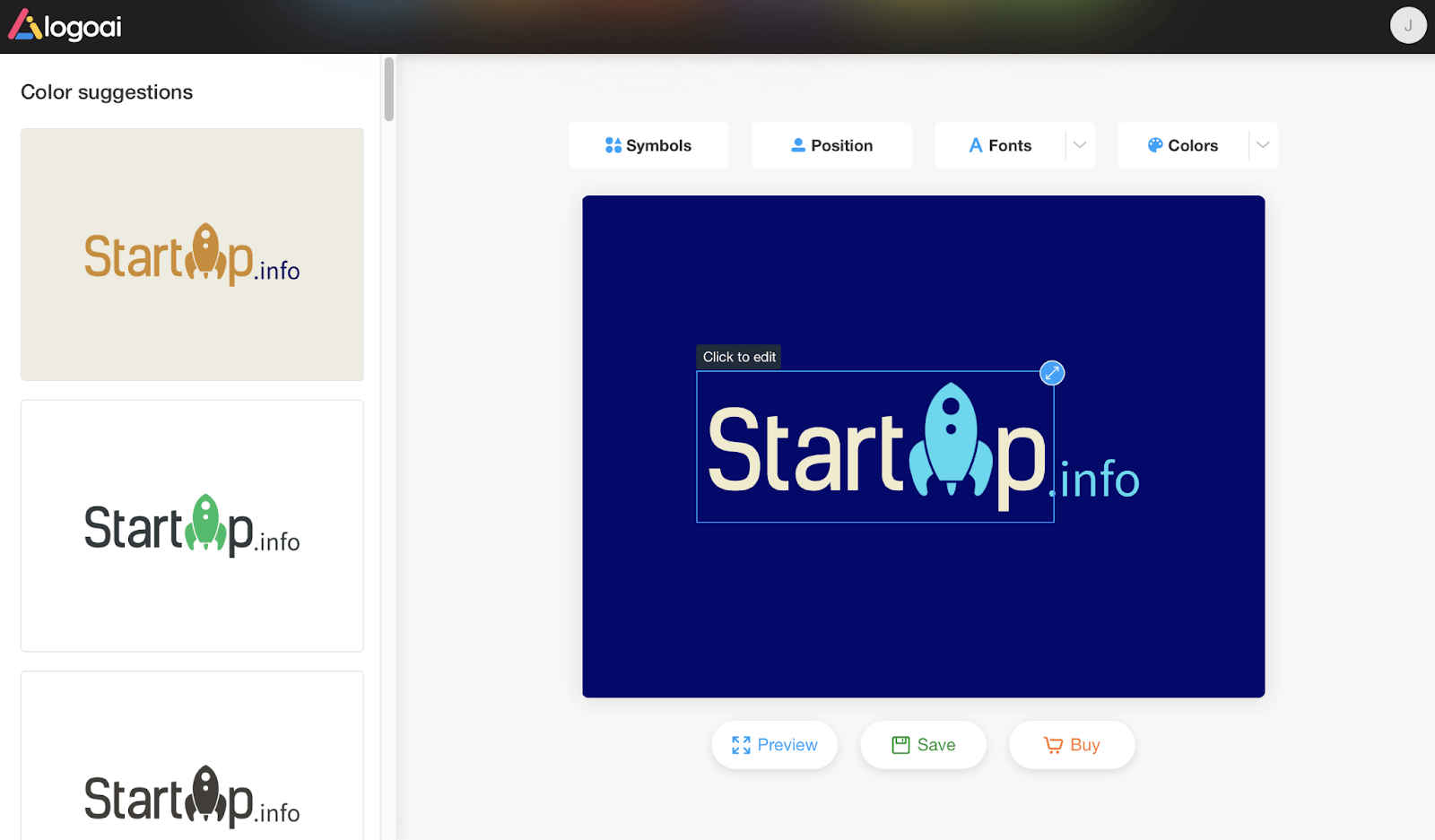 LogoAI helps confused beginners automate the logo-designing process to match the rest of the brand's color and theme. Since its launch, LogoAI has been the trusted ally for 250,000+ organizations and businesses.
Feature highlights
An important role of LogoAI to create successful logos is theme consistency: their colors, designs, and structural elements must fit the brand design consistency.
Trust LogoAI to lend insane help with this one! Activating the "Brand Center" setting" will automatically change all the logo's layouts to those that fit the branded content. Gone are the days you have to painstakingly customize the logos by yourself!
For people stuck with template ideas, scour through the LogoAI library to get over the brainstorming phases. From cheerful vibes to solemn and professional looks, these templates are certainly not lacking in styles and patterns.
Pros
Diverse template
Automatically match the logo's theme to the branded content
Great customer service
Cons
Limited exportation formats
Too many transitional boxes during the design process
Bottom line
LogoAI is the key to eye-catching yet consistent branded marketing. The professional, bold visuals will certainly leave a long-lasting impression on your customers.
8. Best Marketing Kit – Looka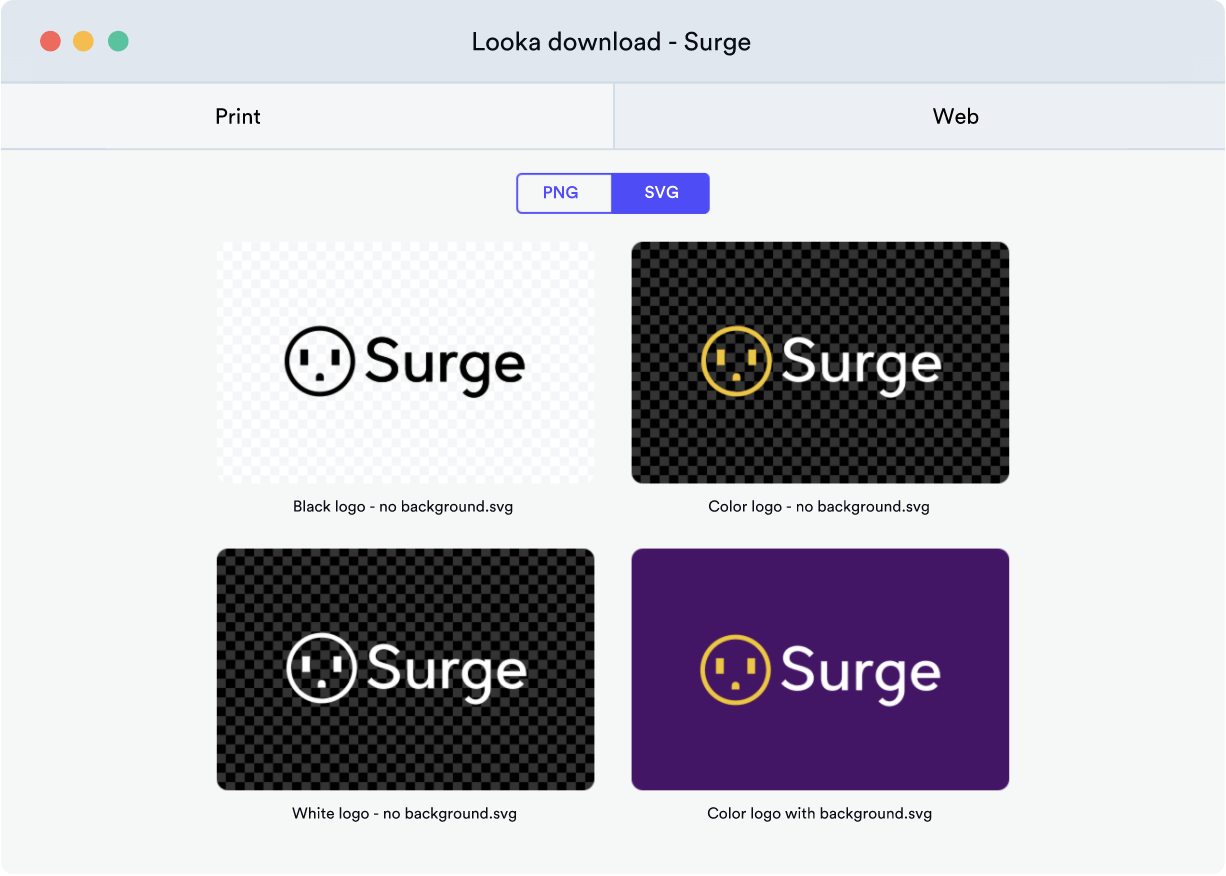 Looka was established on the solid belief that everyone, even non-designers should have access to the best design tools for their passion projects and businesses.
Feature highlights
Since its launch, this logo generator has enjoyed 20 million users from 190 countries, supporting millions of businesses in establishing their branded assets.
10 billion logos have been made with Looka, and they are still in operation to this day.
LogoAI's catering to the brand's marketing consistency is amazing. Still, Looka can do even better: it introduces an exclusive kit that helps spread your brand's message visuals to all platforms, including:
Email signature
Flyers
Invoices
Social media covers
Pen/ T-shirts, etc.
What used to take a few days can now be done in a few minutes with Looka, nobody could ever look away from your brand!
To seal the deal, Looka boasts different exportation file formats for your convenience, including PDF, EPS, PNG, and SVG. Even the backgrounds are customizable: Transparent, black/white, or colors, all is up to you.
Pros
Marketing kits that cover designs for every platform
Diverse file format
Easy usage
Helpful blogs and articles to help customers out of their creative blocks
Cons
Some design options are a bit too simple
Bottom line
Aside from the highly-acclaimed marketing kits, Looka's helpful design guidelines and articles can serve as major inspiration sources, even for advanced designers. With the brand to assist you every step of the way, you will definitely get better at your own game.
9. Best Template Library – DesignEvo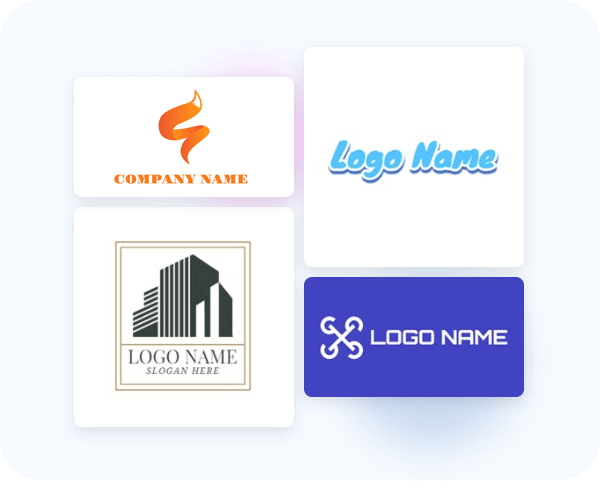 With an automated and straightforward designing process, DesignEvo evolves the logo designing tasks for entrepreneurs, marketing departments, and individuals.
For years, the brand has enjoyed impressive growth as the world's leading design platform; millions of designers and beginners have created, downloaded, and printed their logos from here.
Feature highlights
Not to say other tools and software do not have diverse templates, it is just that DesignEvo does it better than most.
The brand's interface is divided into 36 categories, ranging from Education and Finance to Attorney and Law! And better yet, each category contains 1000+ premade templates.
Needless to say, you can browse the website for months and still never run out of design concepts. What is even more mind-blowing is that all of them are available at zero cost, no purchase charge, no monthly subscription fees, nothing!
But, of course, if you want printable copies at extremely high resolution, do not hesitate to spend money on the premium packages.
Pros
Hundreds of thousands of templates
Easy usage
Enable member collaboration
Covering diverse topics
Cons
No high-resolution downloads available for the free package
Bottom line
DesignEvo is the key to escaping your creativity block with hundreds of thousands of templates swarming in your vision, it is hard not to get inspired!
10. Best Image Input – Fotor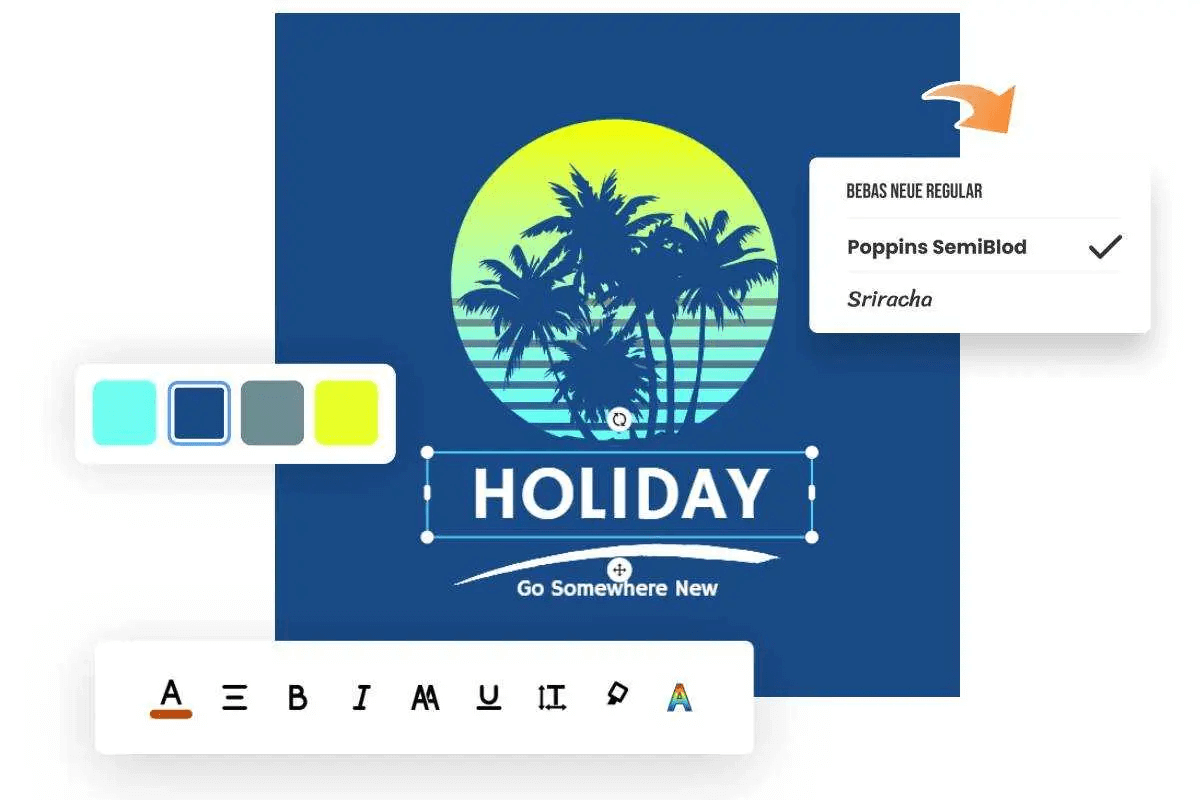 Fotor is the reputed editing suite that utilizes innovative artificial intelligence to bring exceptional photo-making experience to designers of all levels.
Whether generating a brand-new, original logo design or editing existing pictures, Fotor has your back covered.
Feature highlights
While most logo generators on this list work with text prompts, Fotor proves to be an excellent adapter by offering both text prompts and image inputs.
Specifically, you can choose to put in existing images (6 at maximum) in your request to ensure the AI-generated results share similar styles and patterns!
Suppose you want a dynamic coffee logo that still looks professional and solemn. Feel free to put in 6 famous coffee logos with the same concept to guarantee your requests are fully understood!
Better yet, Fotor's editorial menu boasts 100+ editing tools, elevating the logo's customization to a new level. And who can say no to its 300+ text effects and premium fonts?
Pros
Allowing image output for higher success rates (6 images at a time)
300+ text effects and fonts
Diverse templates
100+ editing tools
Cons
Needs account logins
Pop-up ads
Bottom line
Despite intense competition amidst the ongoing AI trend, Fotor still shines with flexible input systems, amazing editing menus, and extremely colorful arrays of template design ideas. Even better, it is cheap (the Pro package barely costs more than 3$ a month).
Conclusion
Thanks to the top 10 best AI logo generators, logo designs stopped becoming a nightmare to freshers or beginners. It starts to feel as natural as breathing, getting done in a matter of seconds.
From customized to professional designs, these tools guarantee to get the job done beautifully in less time.
Start to create your own logos today!
Can you legally use AI-generated logos?

Yes. Some free logo generators allow both non-commercial and commercial usage (guaranteed you give credit to them). Paid generators are even better.

Can AI generate truly original logos?

Yes. Its creations are 100% original and are unlikely to be flagged as "idea stealing." Still, since AI is trained on existing data and patterns, you might have to put in extra effort to create a truly creative, never-seen-before design that sells like hotcakes.

Is there a free AI logo generator?

Yes. Wix Logo Maker, Fiverr Logo Maker, and Free Logo Design are 3 common free AI Logo generators. These brands only charge downloads and premium features.

What are the 5 rules for creating a good logo?

The 5 golden rules behind a great logo are: Simple, audience-oriented, memorable, scalable (fitting every platform from digital to physical), and balanced (using the golden ratio).
Related posts: