Users are often in two minds when comparing two text-to-speech apps: Speechify vs Murf. Each platform offers different features and requires distinct approaches.
Understanding the struggle of choosing, our article will bring to you a detailed analysis comparing these two TTS technologies to help you give decisions easily!
What Is Speechify?
Speechify is a product of TTS (Text-To-Speech) software that is capable of helping users to read aloud the text that they key in high-quality voices. It has a lot of language options ranging from English, Chinese, and Spanish and is promised to have more.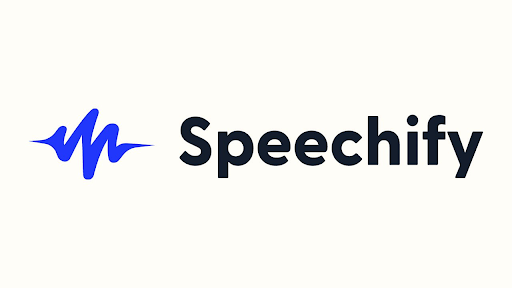 However, like many other TTS technologies, the requirements for a human-like quality still cannot be met, no matter how cutting-edge the system is.
Speechify has received thousands of positive reviews from users, mostly 5-star reviews. There is also feedback on how fast the customer support service is and how carefully each request is recognized and solved.
What Is Murf AI?
The next participant in the Speechify vs Murf competition is Murf. Murf AI is one of the most well-known TTS (Text-To-Speech) platforms that can be widely used for various purposes, like assisting people with disabilities, especially blind people and people with dyslexia.
It can also be applied to various reading challenges. Although it has been developed to the advanced level, there are some reviews from users that it lacks natural sounding voices and is quite robotic.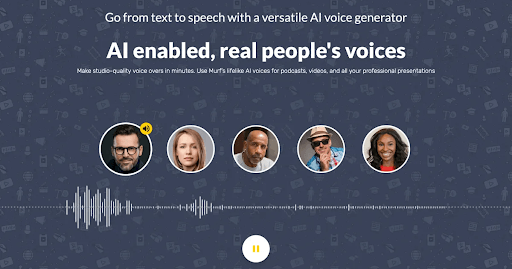 However, its clarity of voice is celebrated by many positive feedbacks from people who have had a chance to experience the program with overall average to above-average scores.
Speechify vs Murf: The Comparison
Now, we will move to the comparison of the two apps. It includes the common aspects that customers intend when they research the information. Here we summarized them for you below:
Integration
The first noticeable distinction between Speechify and Murf is the integration into apps. Speechify is integrated into many web programs like Facebook, Messenger, Gmail, Google Docs, LinkedIn, Microsoft Outlook, and more. Meanwhile, Murf has a limited number of apps approved on the platform.
With the vast integration, Speechify can ensure a smooth working process, allowing users free to convert text into speech in their favorite apps.
Pricing
Speechify offers users a flexible range of choices for different types of users with various purposes. Price ranges are based on individuals, students, and teachers, as well as specialized options for companies and enterprises, so there is no specific number for the price Speechify charges, just as Murf's fee is $9 per time.
Both platforms have free trials for users to evaluate themselves before upgrading to the premium.
Read more: Listnr Reviews
Deployment
Speechify is available on mobile apps and platforms such as SaaS, iPhone, iPad, and Android. It is yet to be introduced in Windows, Mac, and Linux.
However, Murf is only introduced into SaaS, and there is no record of a presence on other platforms. Still, there is hope for an extension from Speechify as the platform aims to acquire more new and loyal users.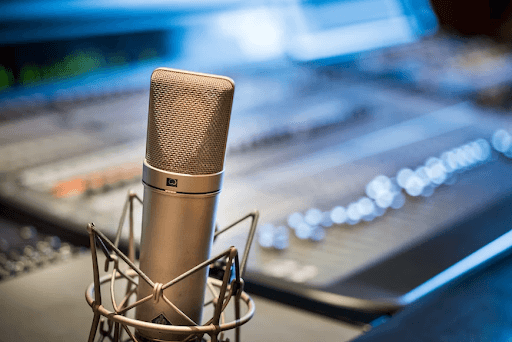 Customer support
Both Speechify and Murf provide customer support online. But only Murf can assist customers during business hours. However, the customer service of Speechify is still often rated higher thanks to the thoughtful and fast response, which differentiates it from Murf.
Other features
Except for the mentioned features between Speechify and Murf, there is more to discuss these two platforms. Only Murf has API Access, but both Speechify and Murf provide training through the form of documentation since this is the cheapest and most convenient way to transfer know-how to many users without a limited time.
Conclusion
After comparing, there is no winner in the competition between Speechify vs Murf as different platforms serve different usage objectives and target audiences. But, Speechify might have more advantages about integration and deployment.
So, users have to make sure that they understand the features and what each platform offers to take as many advantages out of them as possible.
Can I use Speechify for free?

The answer is yes. You can add extensions to your web to enjoy the trial of Speechify. However, Speechify will have a limited number of features. If users wish to upgrade the experience and explore more fantastic elements, opting for the premium account is the best advice.

What are some alternatives for Speechify and Murf?

You can comprehensively compare before opting for the best product. Some recommended alternatives for Speechify and Murf include WaveI, NaturalReader, and Play.ht, MicMonster, Amazon Polly, CreateAIvoiceovers, Speechelo, Resemble AI, and LOVO.

Are Murf AI and Speechify interchangeable?

Not really. While Murf focuses on improving customer experience, Speechify lays priorities on functionalities.