Spend a ton of time on Google Images or Shutterstock looking for stock photos matching your content? Say goodbye to this time-consuming task now as NovelAI Image Generation Free is coming to the rescue.
We will show you 5 steps to use NovelAI Image Generation Free to make fantastic photos right away.
Let's get started!
What Is NovelAI Image Generation Free?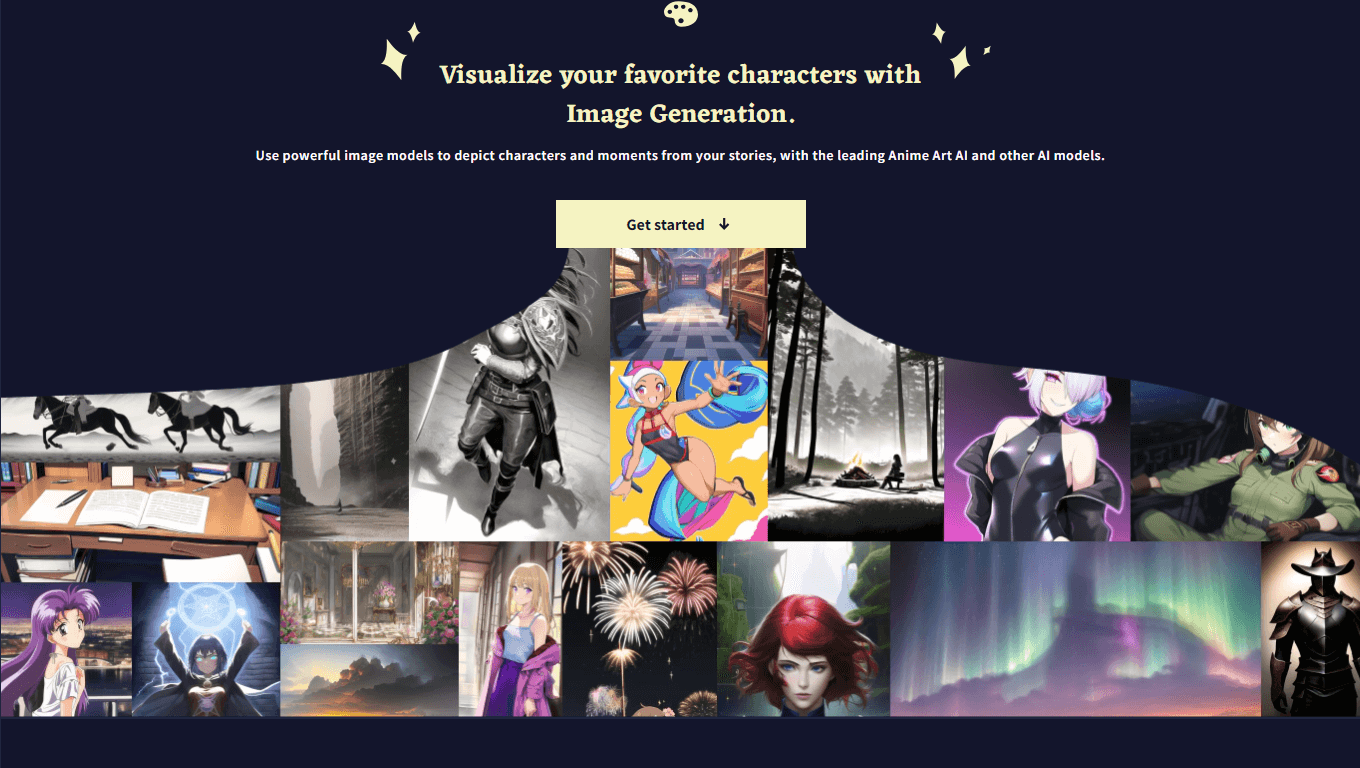 NovelAI Image Generation Free is a new free online tool that generates original and high-quality photos using artificial intelligence.
NovelAI leverages custom implementation of the source-available Stable Diffusion text-to-image diffusion model to generate photos from text prompts. This model employs deep learning AI-powered technology trained on a big collection of pictures and art to recognize visual elements and patterns.
The generator can receive any word description as input and create visual versions that precisely match the text prompt. Then you may further improve the generated photos by fine-tuning their elements.
Read more: How To Upload An Image To ChatGPT
How To Use NovelAI Image Generation Free?
Here are 5 steps on how to use NovelAI Image Generation Free. Let's get started!
Step 1: Visit the NovelAI Image Generation Free website
Access to NovelAI Image Generation website to start using the tool. The website's interface is user-friendly and simple to navigate.
Step 2: Input your text prompt
After access, enter your text prompt once you've arrived at the website. You have the option of typing your text prompt description in the prompt box, uploading your own photo, or combining both.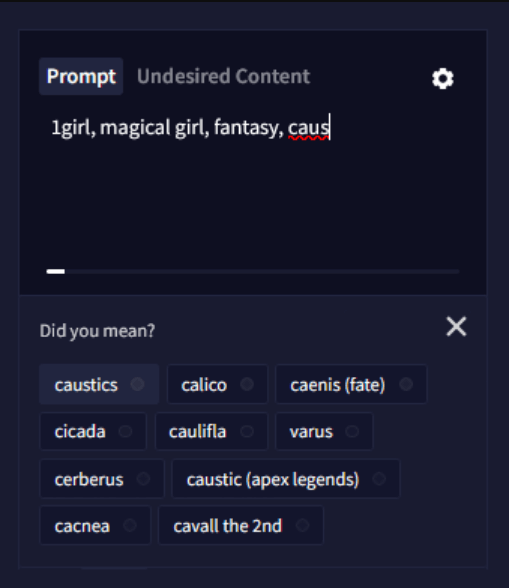 You might try only using prose for your input prompt, explaining things in whole sentences. Yet, keep in mind that a subject description supplemented by tags is the most effective option.
As you type, the AI will propose tags it is acquainted with. The opacity of the bubble right next to each idea shows the AI's familiarity with that tag.
Ultimately, ensure that you enter a clear and detailed text prompt to receive the best results.
Read more: What Is DAN ChatGPT Prompt
Step 3: Customize settings
Adjust the settings before creating your photo to match what you need. You can select the image type, change the colors, and any other information you want to put in.
You can customize a variety of settings, including:
1. NovelAI Diffusion model: NovelAI uses its own Diffusion models built on the foundation of Stable Diffusion, offering one-of-a-kind capabilities for producing stunning images without limits.
NovelAI has recently added 3 models. They are:
NovelAI Diffusion Anime (Curated)
NovelAI Diffusion Anime (Full)
NovelAI Diffusion Furry (Beta)
2. Image resolution: You may choose from pre-set resolutions or customize them yourself. Anlas usage per photo is affected by image resolution.
3. Number of images: You can choose up to 4 image outputs, each of which is a distinct variant of your text prompts.
4. Steps & scale: Steps count tells the AI model how many iterations it should go through for picture creation. The scale tells it how much it should stick to the text in the prompt.
5. Undesired content: You may define what elements you want to keep out in the image production, such as poor quality, fuzzy, cropped photos, and so on.
Nevertheless, you may pick automated settings from the drop-down menu, which does a good job.
6. Add quality tags: By setting this feature, the AI will automatically include invisible quality tags including masterpiece or best quality to your text prompt to provide higher quality outcomes.
Read more: Can ChatGPT Be Detected For Coding
Step 4: Generate images from the text
Once you've completed your settings, click the "Generate Images" button.
The program will then create a set of photos from which you can decide on. You are able to scroll over the images and choose the ones that best suit your requirements.
Step 5: Download generated images for free
Once you've picked an image, click "Download". The program will then produce a high-quality photo for your work.
Read more: 10 Best AI Logo Generators
What Are Other Paid Plans For NovelAI Image Generation?
While NovelAI offers a free trial for a story writer program, its image generator costs a fee. You must purchase a membership to use it.
The NovelAI team got multiple requests for the free photo generation feature, which is scheduled for release in 2023.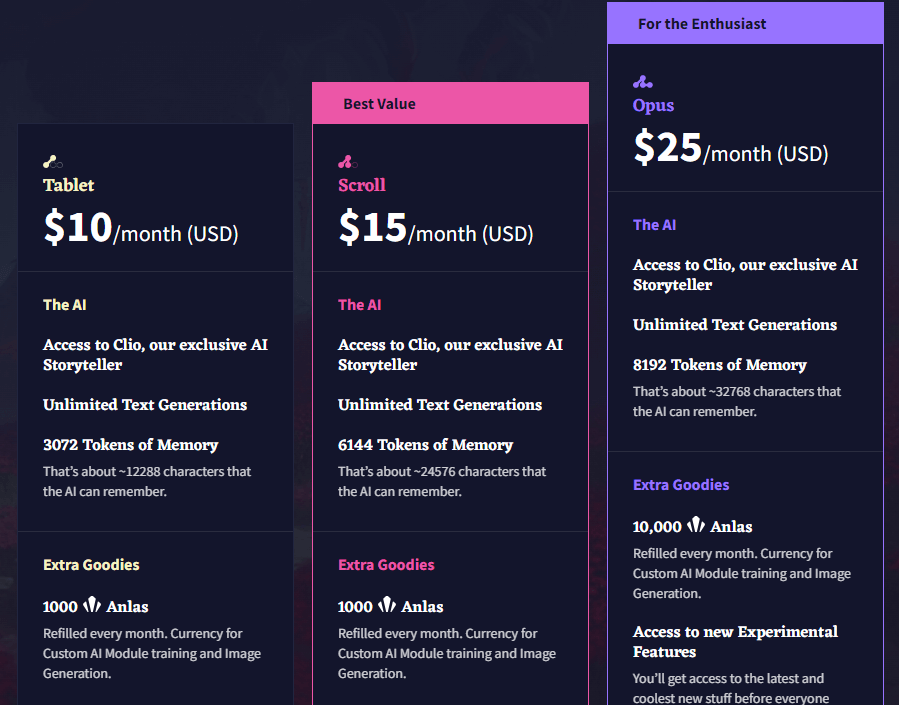 However, you may still use image production for free by downloading and running the model locally. Although the company does not sanction this approach, you risk being blacklisted if you discuss it on the official NovelAI Discord or Reddit.
Be mindful that you cannot buy the Image Generation program separately. It comes as a bundle with Story Writer. Luckily! NovelAI's credits are known as Anlas for image generation only.
Tablet: $10/month
AI can remember about 500 words (4096 characters)
1000 Anlas for art generation (around 200 images)
Scroll: $15/month
AI can remember about 1000 words (8192 characters)
1000 Anlas for art generations (around 200 images)
Opus: $25/month
AI can remember about 1000 words (8192 characters)
10,000 Anlas for art generations (around 2000 images)
Read more: Is ChatGPT Plagiarism Free
Conclusion
So you've got to know how to use NovelAI Image Generation free through 5 easy steps.
Thanks to NovelAI Image generation, you don't need to put in a lot of work or have any special skills to generate amazing and creative pictures quickly and easily.
You can start creating photos at no cost, but you may run a risk of getting shut down by NovelAI company!
Simply choose a paid plan that fits your budget and start working your magic right now!
How much does NovelAI Image Generation cost?

The pricing for the NovelAI Image Generation app starts at $10.00 per month. It offers 3 different subscription plans: $10.00 per month (Tablet), $15.00 per month (Scroll), and $25.00 per month (Opus).

Is there a free trial on NovelAI?

Yes. However, the free trial version is only available for Story Writer features. To use the NovelAI Image Generation tool, you must turn to paid plans.

What are alternatives for NovelAI?

Here are the 3 most common text-to-image AI-driven tools you can consider: DeepAI, Picsart, and Canva.