A lot of people could be apprehensive about using ChatGPT out of concern that they'll be accused of plagiarism.
If you want to know "Is ChatGPT plagiarism-free?" Read this post as we have given the most appropriate answer to your question.
Is ChatGPT Plagiarism-Free?
The answer is Yes, ChatGPT is free of plagiarism.
Originality AI claims that it can identify ChatGPT-generated text with 99% accuracy, and it also rates the text's originality. The company that created ChatGPT, OpenAI, has created several methods to assure the originality and caliber of its responses.
One of these methods involves giving ChatGPT a wide-ranging and extensive corpus of text data to pre-train it on, which enables it to produce fresh and original responses based on the input it gets.

Furthermore, OpenAI has put in place a number of safeguards to ensure that ChatGPT's answers are neither biased nor copied, including removing inappropriate content and looking for resemblances with other sources.
OpenAI also released AI Text Classifier to predict text from AI-generated and human-written-ones. This tool can detect similarities and combat the abuse of text.
It is possible to retain originality and prevent similarity by using plagiarism detection software or manually cross-checking the created information against reliable sources.
Read more: Can ChatGPT Be Detected By Teachers
Is ChapGPT Plagiarism Score Exactly?
Not really! There are numerous reports that describe ChatGPT's plagiarism score.
Some claim that fewer than 5% of the text contains plagiarized material. Under 20% is a score that is considered "acceptable" for several tools.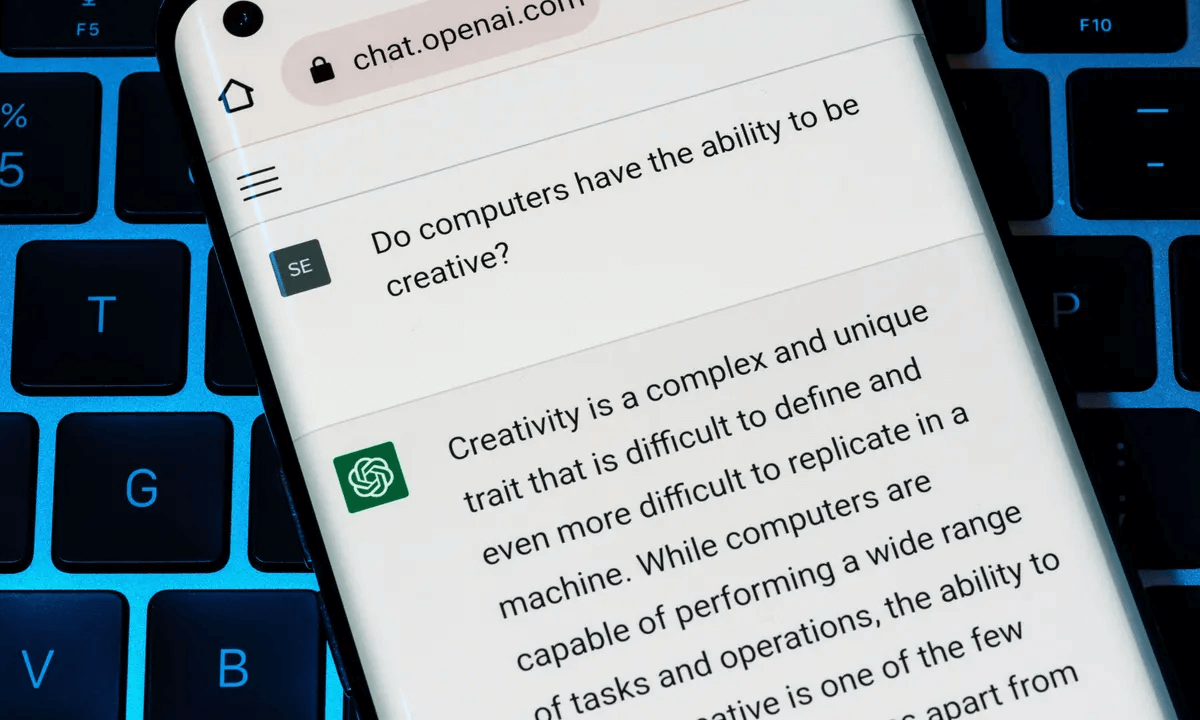 While certain similarity detection programs, like Turnitin, which may even identify AI-generated text, show much higher levels of plagiarism than 5%.
Therefore, the ChatGPT plagiarism score could change on different plagiarism checkers.
4 Alternatives For ChatGPT Plagiarism Checker
You can use a variety of plagiarism detectors in addition to ChatGPT to confirm the authenticity of the text material. Here are our 4 appreciated choices:
Turnitin: Turnitin is a popular application for detecting similarity that scans text against a vast database of academic journals, websites, and other sources to look for possible similarities.
Grammarly: This tool also provides a plagiarism detector besides grammatical and writing suggestions. The tool generates a thorough plagiarism report after checking the text for similarities across numerous web sources.
Copyscape: Copyscape is a specialized online plagiarism detector that supports you in entering created text or a webpage's URL to find occurrences of plagiarized content.
Quetext: Another tool for detecting plagiarism, Quetext checks the text against a vast database of sources to find possible matches and generates a thorough report on the matter.
To receive a thorough analysis and decide whether the information is genuine, it is advised to employ multiple plagiarism checkers.
Conclusion
In general, while ChatGPT is technically free of plagiarism, you should always adhere to certain criteria when utilizing a tool like this.
It is the responsibility of the user to guarantee the correct use of the tool and avoid simply copying and pasting the text that ChatGPT provides.
Can ChatGPT get caught for plagiarism?

Yes. Plagiarism may be caught in ChatGPT. While ChatGPT is intended to provide distinctive and original content, it could mistakenly produce answers identical to content that already exists.

Which is the best plagiarism checker?

Go for Turnitin if you need a trustworthy and effective plagiarism checker. Turnitin measures how comparable the content is to other sources while not always detecting plagiarism. It is a powerful weapon that numerous universities trust to use now.

Is it safe to use ChatGPT for writing?

The answer depends on your intended use. However, it could not be very secure, particularly when used for school writing assignments.